Crumbl Cookies: A delicious, always changing treat
The bakery has taken over the cookie world with their bright pink boxes and creative, delicious cookies. They're much different than your average cookie shop, as their menu is not fixed, instead fluctuating weekly. Every Monday, four to five new cookies are announced to keep customers coming back with newfound curiosity. 
This week's batch consists of Carrot Cake, Iced Oatmeal, Double Fudge Brownie, Lemon Bar and Sugar (Candy Eggs) to celebrate Easter coming up on Sunday.
I went to the closest Crumbl shop, located in Cascade Station, to try this week's flavors for myself. 
Carrot Cake
The cookie part itself was soft, chewy and slightly spicy. It almost tasted like a bit of cinnamon was sprinkled into the batter. The cream cheese frosting part itself was sweet and mixed with the pecans scattered on top, which created a creamy yet crunchy bite. 
Double Fudge Brownie
Easily my favorite cookie, the Double Fudge Brownie was incredibly soft and warm. It was rich and decadent, but I still felt like I could eat like five of them without getting full. The frosting was thin and only slightly glazed. There were chewy bites of brownie sprinkled on the top, which added to the flavor and texture.
Iced Oatmeal
Probably my least favorite cookie, but maybe that's because I don't really like oatmeal cookies at all, but I hardly took any bites of this. It was incredibly bland. Even with the white iced frosting, I still couldn't get much flavor out of the cookie. This was definitely not one to write home about.
Lemon Bar
This cookie was a close second to the Double Fudge Brownie. The cookie part of it was crumbly and tasted exactly like a lemon bar. The icing was both tangy and sweet, and practically melted in my mouth like cotton candy. 
Sugar (Candy Eggs)
This cookie was really nothing special, but still tasty. It was soft and tasted similar to a vanilla cake. I felt it was a very light and airy cookie, as it wasn't too filling. To many people, it would taste like a regular sugar cookie, but the frosting made it unique, as it added a velvety consistency.
This particular batch of cookies is only available through Saturday. And then it will cycle into something new. If you read something that caught your eye, I insist you go check it out because this is the only week for this specific bunch.
The prices are slightly costly, but for the large cookies you get, it won't hurt your bank account to try it every so often. A single cookie is $5, a 4 pack is $16.25, a 6 pack ranges between $20-25 depending on your location, and a party box is $40-45.
Two of their cookies I recommend are permanent features on the menu: Milk Chocolate Chip and Pink Sugar. Despite not being new, they're still quite the treat to indulge in. When you go there, you get your pick between any of the cookies. Personally, I suggest trying the Double Fudge Brownie, the Lemon Bar, and the Pink Sugar. 
All in all, this Crumbl Cookies selection was a sweet start to the week. Every time I've gone, there have been some cookies that have been hard to swallow and some that I've raved to my friends about. I highly recommend you go try Crumbl, and try each of these cookies for yourself.
Leave a Comment
About the Contributor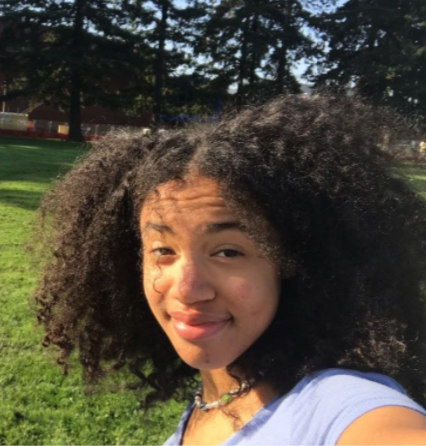 Odessa Berry, Opinion Editor
Odessa Berry is a sophomore and is passionate about soccer, writing and music. People describe her as interesting, funny and thoughtful. She loves being a journalist because it allows her to use her voice to inform the public and report on topics she cares about.