Hide-away cafe fit for sunny days
On a nice sunny day, the outdoor dining of Kiss Coffee is a perfect destination for a clear skies early afternoon.
Behind the cover of their ordering window, you're greeted by a big menu binder. With a wide variety of options of food and pastries, the smell of baked treats fill up the area whilst waiting on your food. As well as a wide variety of food and drink, they offer gluten-free options such as bagels and sandwiches.  Their bagel breakfast sandwich has a couple of options. I went with avocado, egg, cheese and tomato, which went really well with their cold brew coffee.
Trying a matcha latte, I've found that often I'm brought back to the sweet spring air. Their hot, Meyer lemon tea with honey is probably the best to go with because of the acidic lemon taste and the sweetness of the honey. 
The inside is bustling as the workers are creating new beautiful looking sweets. During the time I was there, the employees were really welcoming and easy-going, with their smiles and mellow personalities. 
With the scenery around the coffee shop, I'm star struck with the amount of vegetation and the bird songs, which made me feel super carefree. It is located off 30th and Ainsworth, so a neighborhood not too far away from here. 
I highly recommend looking into this coffee shop and visiting their website and socials. 
Leave a Comment
About the Contributors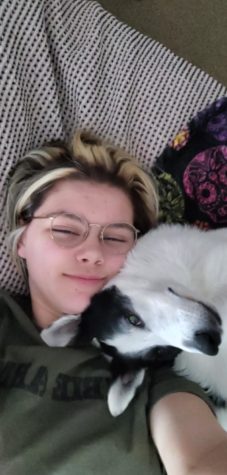 Sebastian Gracie Fultz, Managing Editor
Sebastian Gracie Fultz is a junior, and he/she/they are passionate about debating, mental health awareness and anything social justice or criminal justice. People describe them as charismatic, passionate and stubborn. They love being a journalist because it gives them the opportunity to speak with all types of people, but also reminds them to be prepared for the unexpected ahead of time.
Lilah Carey, Reporter
 Lilah is a junior, and she/they are passionate about writing, softball and sleeping. People describe her as funny, chaotic and caring. She/they loves being a journalist because they like telling people's stories.