Finding a balance: The struggles and benefits of being a multiple sport athlete
You're sitting at home with one swim cap on and a pair of knee pads for wrestling,
debating whether it's better to go to swim practice or wrestling. You weigh the options. Eventually you have to make a decision.
This may seem like an unknown struggle to athletes that focus only on one sport, but to junior Tyler Brill, it's not. Brill is a part of the softball, volleyball, swimming and wrestling teams, so finding a balance isn't always easy.
Brill's reason for choosing to take on multiple sports in the first place is centered around her enjoyment of all the sports. 
"I wanted to try out other sports that I've always wanted to. They're fun and I get to experience playing like I've always wanted to." Brill said. 
There are many disadvantages to being an athlete that does multiple sports, including the lack of time you have to relax on your own. 
"I've got no free time," Brill said. "I've got nothing." 
Because she has such little time, schoolwork can be a big issue for Brill. Still, she tries to squeeze in as much free time as possible to get things done. 
"Anytime that I'm not playing a sport, including the travel time to and from games, I'm doing homework," Brill explained.
Playing many sports can also take away from actual time in class, as well as impact the athlete. Missed class time can lead to a lack of understanding of a topic and can be stressful all around, if you missed part of the curriculum. 
"If we have away games, we leave class early," Brill explained. "I lose a good chunk of that period."
Although there are several disadvantages, there are numerous advantages, too. 
 "I'm always on the go, which is really nice because everytime I have a mass amount of free time, I never know what to do with it," Brill said. 
Brill explains that playing sports is a good way to get her energy out, a refreshing change to the time spent sitting at a desk during school.
Another advantage to playing sports is the community. According to Brill, participating in team sports improves her ability to grow with her teams and build relationships. 
"In a short amount of time, I was able to mesh with them very quickly and well," Brill explained about her volleyball team. 
An aspect of being a multi-sport athlete is that traits and skills that you develop from one sport can be carried into another.
"My variety of athletic abilities is much larger because I'm able to do things from every sport, and I'm able to incorporate little bits into other sports as well," Brill said.  
Brill shares examples of times when playing a certain sport gives you additional leverage in another. 
"Softball helps with volleyball a lot, especially with the arm swings because it's a lot of the same motion for throwing and hitting," Brill said.
Brill also explains that swimming builds upper body strength which helps with both softball and volleyball. 
Kyla Henry, Brill's volleyball coach, has been coaching at McDaniel for four years. She has been head coach for three years and previously coached the JV2 team for a year. She also sees benefits of being a multi-sport athlete. 
"I believe it is good cross training between sports. It trains you to work better in a team setting and could also open you up to multiple scholarship offers for their future," Henry stated. 
She also mentions that colleges look out for multiple-sport athletes because it shows commitment. 
Despite her many obligations, Henry explains that it's not extremely hard to work around Brill's schedule. 
"Very rarely I have to work around her softball schedule, but I understand some players will have a favorite sport," Henry said. "She shows up and is focused on bettering herself when she's at volleyball practices and games. I appreciate that about her." 
Overall, finding a balance can be crucial in playing multiple sports. Brill explains how she equally splits the time between the different practices and games she has for each sport. 
"The other week, I had to leave volleyball a little bit early to go to softball," Brill said. "I try to shave off the least amount of time possible from each sport."
According to Brill, there's many ways to work around commitments in each sport without them colliding.
Being a multiple-sport athlete is hard, but it is also rewarding. Brill has thrived in this environment, demonstrating numerous ways in which it can be highly beneficial to the athlete willing to take it on.
Leave a Comment
About the Contributors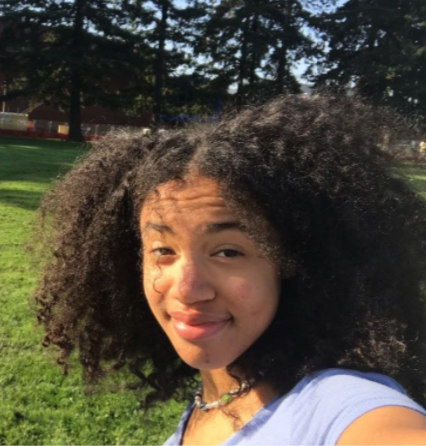 Odessa Berry, Opinion Editor
Odessa Berry is a sophomore and is passionate about soccer, writing and music. People describe her as interesting, funny and thoughtful. She loves being a journalist because it allows her to use her voice to inform the public and report on topics she cares about.
Jackson Mailey, Sports Editor
Jackson Mailey (he/him) is a sophomore and his interests are sports, movies and sports cards. People describe him as funny, smart, and caring. He loves being a journalist because it can help him into the future and what he wants to do in the future.