Athletic trainer connects with community, players
Fourth-year athletic trainer Noah DeLisle's passion is helping and supporting students with injuries because he's had to deal with them himself.
DeLisle is passionate about how hard it can be going through an injury and the mental toll it takes out on you. 
"Being injured as an athlete is really hard emotionally and physically, especially going through it myself. I think it's an awesome opportunity to help you guys [student athletes] out," Delisle explained.
Delisle was born in Alabama but grew up in Florida. During eighth grade, he moved to Vancouver and stayed through 11th grade. When Delisle's dad got a job in Utah, they stayed throughout senior year.
"It sounds like I'm a military kid with my childhood," Delisle added. 
Moving that much was challenging because of the people he lost touch with, he explained.
"I'm still Facebook friends with all of them, but I haven't talked to them in 10-12 years."
Right before Delisle turned 16, he tore his ACL. He had a physical trainer after his surgery, and it didn't really work out for him. He then decided to book an athletic trainer at Legacy Health, and his rehab went great. 
"I actually came out stronger than I was pre-injury," Delisle added. 
Sadly, he tore his ACL again and went straight back to his athletic trainer. The second time around he developed a deeper understanding of the job, sparking an interest in the field.
Before that dive into the career path, Delisle was a gymnast for 12 years, predating his two ACL tears. After the injuries though, he stopped playing sports competitively.
Delisle spent four years in college earning a bachelor's degree. The first year of college at Boise State was all about preparing and taking the fundamentals of taping and wrapping athletic injuries classes. After his first year, he got admitted into a program of college and internship work. 
Delisle even got to help out in some D1 games for Boise State. 
"I got a lot of rotations with both mens' and womens' basketball, football, and then they ship us out to the different high schools around the area as well," Delisle explained. 
The reason why Delisle decided to do his job at the high school level is because he thinks it's awesome to get to know every one of the athletes at the school. Getting to know athletes is easier at the high school level than the college or pro level.
Delisle also enjoys helping the athletes here out with injuries. He loves the bonds he has with the students. 
"You guys [student athletes] are all very interesting people," Noah added. 
Being an athletic trainer can still be tough, though.
 "On top of maintaining a training room and the treatments and all that, we have to document everything we do, and that can be kind of a grueling process," Delisle explained. We have to document everything very meticulously.
The budget that most Portland athletic trainers have is difficult to work with.
"We don't have the kind of modalities like a CAT scan that other clinics or bigger high schools have like in Colorado, the South is a whole different thing," Delisle explained.
Delisle also wants more athletic trainers in schools for extra support, making his job easier. 
"That's the big wishlist, let's get some more modalities and some more people in here just to provide better quality and care for you guys [student athletes],'" Delisle explained. "Just so it's [not] like, 'sorry, there's not much I can do see ya later."
Throughout Delisle's life, he has faced challenges, but nonetheless, really loves his job here at McDaniel.
"The relationships I have with all you guys [student athletes] are so cool. You guys are all very interesting people," Delisle added. "It's awesome to get to know all of you and help you out through injuries the same way I was helped out with mine."
Leave a Comment
About the Contributors
Jackson Mailey, Sports Editor
Jackson Mailey (he/him) is a sophomore and his interests are sports, movies and sports cards. People describe him as funny, smart, and caring. He loves being a journalist because it can help him into the future and what he wants to do in the future.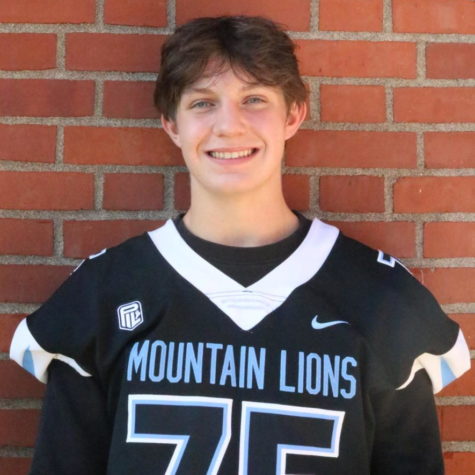 Lane Shaffer, Print Associate Editor
Lane is a senior, and he is passionate about wrestling, transit access and oxford commas. People describe him as intense, driven and hungry. He likes being a journalist because he can shed light on controversial issues and bring the voices of marginalized communities into the spotlight.