Nailani Solomon: She shoots, she scores!
Freshman Nailani Solomon, a striker, has been killing it on the field this season on the womens' varsity soccer team.
  Solomon has been playing soccer since she was five-years-old, and ever since then, it has bloomed into a passion she hopes to pursue in her future. 
"I've been doing it for so long, and I find it to be my passion, and just with all these accomplishments it just makes me want to keep on going to go to something even greater," Solomon said.
Her list of accomplishments is impressive. Solomon made the womens' varsity soccer team as a freshman. For her, it's a really cool experience because it's a feat most players don't achieve this young. 
J.D. Penilton, the varsity womens' soccer coach, knew that Solomon being on varsity was the best choice for her.
"That was where her skill set not just would put her, but where she would have the most success," he said. 
She enjoys being able to learn from older players on the team and taking on the new challenge that high school soccer ushers in.
"I myself also have to step up to that level," Solomon explained. High school soccer can present a lot of challenges for such a young player. 
From her stats, it appears that Solomon is stepping up to that level. Solomon has scored 16 goals this season and has scored in eight of the 15 games played by the team. At the end of the season, Solomon was voted for PIL girls soccer player of the year. 
Solomon has had three hat tricks (three goals during one game) this season. She described how the cheers from the crowd when she scores the third goal is such a great feeling. 
"It boosts your confidence," she said.
But as with every sport, keeping that confidence on the field can be a struggle. Solomon expressed how she has fallen victim to not having confidence within soccer.
"Not having that confidence sets you back so far, 'cause the goal of soccer is to be confident on the ball and to be confident to score, and to just have this self, I don't know, empowerment that you've got this," Solomon said.
Penilton feels that the best way he can help her with confidence on the field is to simply let her express herself and be comfortable on her own. 
"Sometimes they just have to do their thing and find the game," Penilton said. 
Solomon rebounds from this lack of confidence by taking it as a way to better herself. She practices until it feels right. All of the practice she undertakes is not just used for improving her game on the McDaniel field, but also to propel herself into her dream as a soccer player.
"It would be a dream to go to the United States Women's National Team," Solomon expressed. 
She wants people to want to have her jersey number, have posters up of her in their rooms, and to want to meet her. All these are things that Solomon does for her favorite players now, and hopes one day someone may do for her. What gives Solomon her drive is to be able to have the moment where her name is known for something that she loves to do. 
Many athletes dream of going pro in a sport, but what that takes is dedication, hard work and consistency. 
Penilton feels that if Solomon wanted to, it's not out of the realm for her to play professionally. He explains how Solomon is consistently at the front during drills and is "always battling, always working hard."
"I think she is one of the hardest working individuals in the program," Penilton said. 
Judging from what her coach, herself, and her stats all communicate, Solomon seems like she may have a bright future ahead of herself in the world of soccer. As she continues to practice, show up, and work hard, her goals when it comes to soccer will come closer and closer. 
Soon, we might all be shouting her name as she scores a goal in a professional game. 
Leave a Comment
About the Contributor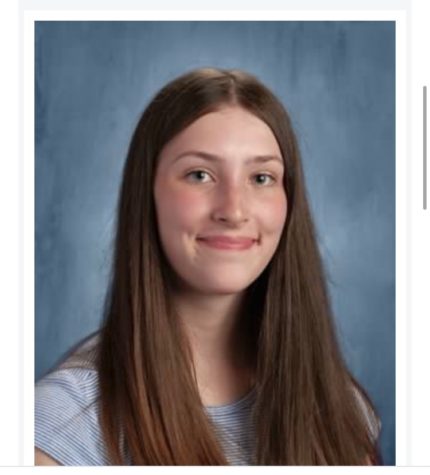 Olivia Oliver, Feature Editor
Olivia is a junior and she is passionate about reading, being outside and history. People describe her as kind, thoughtful and hardworking. She loves being a journalist because she can express her thoughts and ideas through writing, then share it out with the community.