Are animals really all that? Freshman Iris Rose thinks so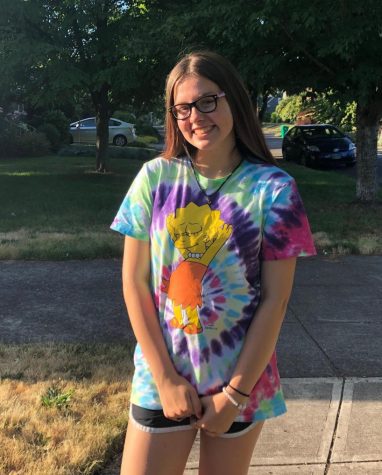 More stories from Cat Traylen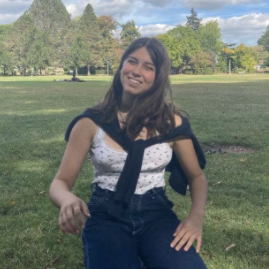 Freshman Iris Rose has many interests, namely grapes and the word "hiraeth". Important aspects of her life include soccer and quality time with family and friends. But there is more to her than meets the eye.
Rose is passionate about animal rights. In fact, some of the most important pieces of journalism she has ever consumed have been about testing products on animals. 
"Animals are kind, happy creatures that deserve to be treated better. Except for spiders," Rose said.
She even wrote an article about it, right here at the Madison Newspaper. Make sure to check out her piece on the Oregon National Primate Research Center! 
According to her mother, Karri Rose, she is "a passionate, loving person" and "loves all animals but is more of a dog person." 
"Iris likes to play soccer, write, and she's very creative," Karri said.
According to her father, Marc Rose, ever since Iris was a child, she has been an "interesting, positive presence that inspires many." 
He specifically mentioned her food preferences.
"[She likes] any kind of fruit, grapes, watermelon, kiwi, you name it!" Marc said. 
While she may have a positive personality, Iris still maintains an air of realism. She likes her friends and hates the dentist, like everyone else. 
Rose's perfect day involves getting lunch with friends and then going home to watch TV and eat snacks.
Rose has many interests in pop culture, too. For example, her favorite movie is Back to the Future and she loves Friends.  She has many inspirations, including a certain pop icon.
"Madonna. No question. I love her," Rose said.
Journalism is Rose's favorite class because she wants to put her voice out into the world, and it matches her skillset of writing, reporting, and interviewing. It's also a fun experience for her.
Leave a Comment
About the Writer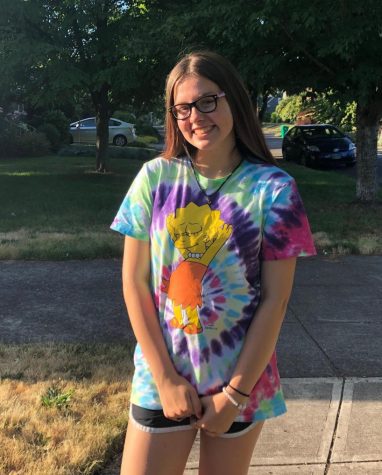 Cat Traylen, Reporter
Cat is a senior who is passionate about tennis, Star Wars, and cheese. People describe them as well-traveled, humorous and ambitious. Cat loves being a journalist because they want to educate others and serve to make a difference.