College might be more attainable than you think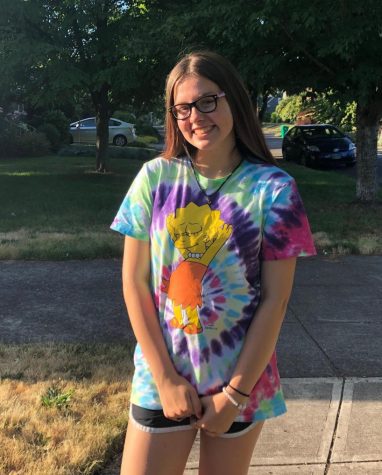 More stories from Cat Traylen
High school is one of the most anxiety-inducing experiences in life. With constant pressure from guardians, teachers and your own peers, it can be really hard to establish priorities. I have also sometimes felt like it can be difficult to reach out to counselors or teachers, making it hard to know how to get to college and what to major in and if college is even something you should do. Well, fear no more! This is how to figure out where you want to go for your next level of education.
The first thing I recommend you do is to decide what is most important to you in a potential future school. Personally, I made a list of things like diversity, cost and majors. Whatever is important to you, write it down. Some more examples include urban or rural, club lists and sports, access to internships, location and proximity to home. My list was very long, but your list can have only one thing, if that's all that's important to you!
The next thing for you to do is to make a list of universities and colleges you are interested in attending. Some ways to do this are by looking up "best colleges for dentistry" or "top ten colleges in New York City". Under normal circumstances, I would recommend also visiting schools your sophomore year to get a feel for the place, but because of corona they're all online. You could look at almost any college around the world by just searching up a virtual tour for it. 
Visiting the college might not seem important, but it can be more impactful than you think. Before I took a trip my sophomore year my top choices were Harvard, Stanford and Oxford in the United Kingdom. After touring almost 40 colleges, my top choices changed drastically, and became Boston University, the George Washington University and University of California,Berkeley. None of those colleges were even ones I had on my list, but since I was in town I decided to check them out. 
I was very lucky to be able to visit my dream school in person, but a virtual tour really isn't that much different. While on the tour, look for the things that you listed as most important to you. Most statistics like SAT scores, GPA, LGBTQ+ representation, etc. will be online.
Once I figured out I wanted to go to Boston University (BU), I did tons of research. It sounds boring, but it's actually really fun and incredibly useful. Looking at meal plans, watching YouTube videos and looking at past classes to decide which to take is super entertaining. Check their website to see if they require any SAT, ACT, IB or AP scores, and if they do, sign up for those tests as soon as possible; that way, you have many opportunities to retake them if you feel you need to.
After you find out what you need to do to get into the school, it's time to look up how to get scholarships. All you need to do is visit the school's website and go to their financial aid page. There, you can figure out how many you are eligible for. 
Next, spend your junior and senior years grinding towards it. I took two PSATs, an SAT, an ACT and five AP tests over my first three years of high school to get my requirements, but it will be different for everyone. 
Also, don't be afraid to contact your counselor and tell them your plans. They can be very helpful, if you make the effort to utilize them. Make sure to ask for your letters of recommendation at the end of your junior year to give them plenty of time to craft it. 
One thing I did over the summer between my junior and senior years was contacting my admissions officer at my school. I had some questions about the school that I probably could have found online, but by contacting the admissions officer, I got an inside perspective.
One option if you have one school you desperately want to go to is early decision (ED). Early decision means that you apply to the school earlier than normal, in late October or early November. If you are accepted, you are required to attend that school. It is a binding contract, so only apply early decision if you know that is your absolute top choice of school. The benefit to applying ED is that the school knows that they are important to you, making them more likely to accept you. Since there is no guarantee that you will get into your top choice of school, I recommend applying to five to ten schools. Applications cost money, so only apply to schools you feel are a viable option. Some schools will waive application fees if you fall into a certain economic status
Remember, college is not the only option. If college is not for you, then it's not for you. Trade school, military work, internships, gap years and going straight into the workforce are all options as well. Universities make it easier to get high paying jobs in the future, but it's so expensive that for a lot of people it is not worth it. 
Whatever route you choose to take, Madison has a fantastic support system to help make your future what you want it to be.
Leave a Comment
About the Contributor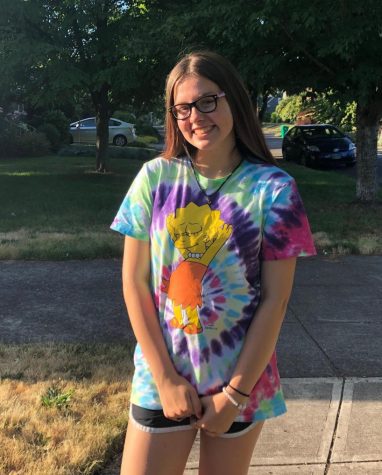 Cat Traylen, Reporter
Cat is a senior who is passionate about tennis, Star Wars, and cheese. People describe them as well-traveled, humorous and ambitious. Cat loves being a journalist because they want to educate others and serve to make a difference.