Trump's inauguration absence is the ultimate show of his failed presidency, a mistake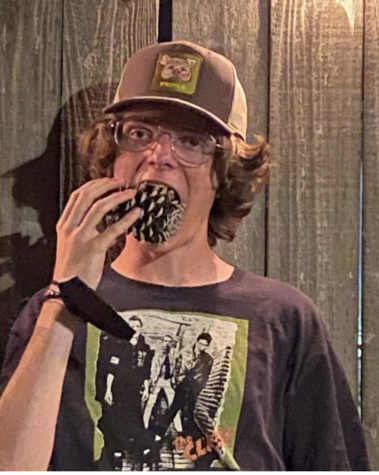 More stories from Lincoln Wheeler
Early in the morning on the day of President Joe Biden's inauguration, 45th President Donald Trump left the White House via Marine One, flying to Joint Base Andrews for a farewell ceremony. Not long after, he flew south to Mar-a-Lago, in Palm Beach, Fla., where he stayed through the duration of Biden's inauguration. Trump's absence during Biden's inauguration was the ultimate show of failure for his abhorrent presidency, and a mistake for his career.
When one comes to power after being endorsed by hate groups like the Ku Klux Klan through newspaper affiliate, The Crusader, and then proceeds to pander to such hateful ideals by banning citizens of seven majority Muslim countries from entry of the United State for ninety days, the least one could do is engage in the traditional show of respect to their successor that is attending the inauguration. This act is not only respectful, but it symbolizes the quality of the United States' democracy; at the end of the day, whether the outgoing or incoming president likes it or not, democracy prevails, and they will both need to accept that.
Fla. Republican Sen. Rick Scott released a statement following Trump's decision to skip Biden's inauguration on Jan. 8.
"I am urging the President to reconsider his decision to skip the inauguration of Joe Biden and Kamala Harris," Scott said. "He is, of course, not constitutionally required to attend and I can imagine losing an election is very hard, but I believe he should attend. I plan to attend and believe it is an important tradition that demonstrates the peaceful transfer of power to our people and to the world."
Surprisingly, however, Biden took the opposite stance from Scott.
"I was told that, [on my way to speak today,]" Biden said on Jan. 8. "That [Trump] indicated he wasn't going to show up at the inauguration. One of the few things he and I have ever agreed on. It's a good thing, him not showing up." Soon after, Biden continued: "He's been an embarrassment to the country, embarrassed us around the world. Not worthy, not worthy to hold that office."
But regardless of how embarrassing or terrible Trump was or the fact that attending was indeed his choice, one cannot deny that his absence showed a sense of denial, something that tarnishes his reputation even further. 
First of all, not one president had skipped the inauguration out of spite since Andrew Johnson did not attend Ulysses Grant's in 1869 until now. Since then, the only times when a president has missed their successor's inauguration have been for understandable reasons. Woodrow Wilson missed Warren G. Harding's due to health issues including side effects from an earlier stroke, and Richard Nixon missed Gerald Ford's because he had resigned. There is one exception, being Martin Van Buren's absence from his successor's inauguration, with his motive or reason being unknown. Clearly, Trump's decision is not a popular one, highlighting his childish tendencies.
Furthermore, Trump ran as a Republican, a party that holds the strong belief that tradition should be upheld, making his actions not only inflammatory to those opposing him, but also his supporters.
In the end, Trump's presidency has been one of disgrace, hate and failure, one that was certainly made worse by a childish decision to skip Biden's inauguration and break a long-standing tradition proving to the American public that their democracy is indeed functioning. The decision has reason to agitate people across the political spectrum, further scaring Trump's image as a president, making it one final, colossal mistake.
Leave a Comment
About the Contributor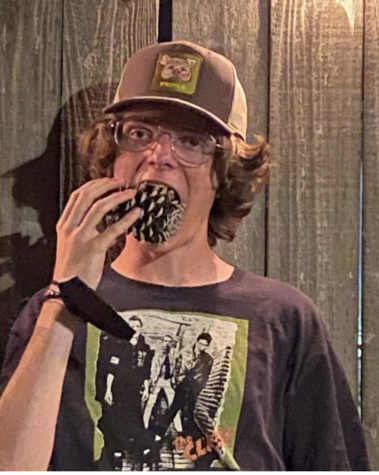 Lincoln Wheeler, Editor-In-Chief
Lincoln Wheeler (he/him) is a senior who loves playing hockey and guitar. He enjoys being a journalist because he wants to bring new perspectives and ideas to people.