PICA provides a wide range of artistic experiences
There are plenty of art places and spaces in Portland to experience. Whether a gallery, museum or an interactive art expo, there's a lot of options, here is one. 
Portland Institute for Contemporary Art (or PICA), a place with such a variety of options of artistic experience to pick from, such as gallery walks, interpretive dances, comedy and singing performances.
Representation is important to PICA, as they want artists they work with to know that they're not just focusing on racial diversity, but also LGBTQ, disabled, deaf and hard of hearing artists that are under-represented in the art world.
Roya Amirsoleymani, one of PICA's Curators, expressed how important these things are for PICA to have, "especially for representation."
This applies to the audience as well.
PICA's main target audience is anyone interested in contemporary art or people who think they are but don't know what that exactly means.
"A lot of times younger people–high school age–think art spaces aren't for them," Amirsoleymani said. "We wanna break down the intimidation factor of the art industry and make them feel welcome."
Amirsoleymani is both the artistic director & curator of public engagement for PICA. She joined PICA in 2012 and was appointed to her current position in 2017.
PICA has multiple events year around and many individual art shows and exhibitions.
"It's kinda seasonal," Amirsoleymani said, referring to how the show's schedule flows throughout the year.
PICA's big Time Based Art (TBA) September festival starts the Thursday after Labor Day. PICA usually follows these patterns, having a series of shows/festivals during the spring and summer.
During the TBA festival, you can find more theater and dance-based performances. Whether exciting and goofy or a more serious tone of art, PICA has a mix of options.
Back in the fall a group of students from McDaniel were working on a podcast called "Art Talk Bus Stop". To prepare to interview Amirsoleymani for the show, they traveled from the school to the TBA Festival to experience the event firsthand.
"It was really disorienting going from that first weird interpretive dance to a fun uplighting comedy and singing performance," sophomore Sam Warford, who attended PICA in the fall, said.
Each person has a different reaction to a performance, and they attach themselves to different parts in varieties of forms.
"Different people connect with different layers, and we want to encourage the idea that everyone brings a valid interpretation of the art they see," Amirsoleymani said.
PICA has something for everyone to see especially when it comes to representation and seeing yourself in the performance.
"They had a guest artist there who was really operatic, that was inspiring because I myself am a musical theater kid and sing a lot," Warford said.
Founded in 1995 by Kristy Edmunds, who is now the director for Massachusetts Museum of Contemporary Art, it remains a fun artistic getaway. 
PICA is located at 15th NE Hancock st Portland corner of N Williams Ave. The building has two big murals by Sharita Towne and Natalie Ball, both black indigenous artists. 
Any artist or person looking to be involved with PICA can easily do so by following their social media or signing up for their email lists. 
To learn more about PICA you can visit their website, email, call, look at social media or visit it yourself.
Leave a Comment
About the Contributor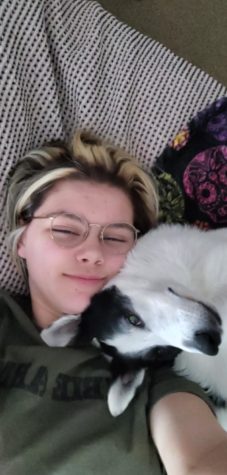 Sebastian Gracie Fultz, Managing Editor
Sebastian Gracie Fultz is a junior, and he/she/they are passionate about debating, mental health awareness and anything social justice or criminal justice. People describe them as charismatic, passionate and stubborn. They love being a journalist because it gives them the opportunity to speak with all types of people, but also reminds them to be prepared for the unexpected ahead of time.