Local film brings forward racial equity in media
During September, the production of Outdoor School took place within the Cully district. The movie conducts racial equity in the Portland film industry by focusing on hiring people of color.
Set in the '90s, the film is based on a true story about 12-year-old Vin Shambry, one of the film's producers. It's focused on Shambry's coming-of-age experience at outdoor school while facing homelessness as a person of color.
 "This film is taking a story about a black family being told by a black director and amplifying it," Ime N. Etuk, another one of the film's producers, said.
Etuk originally worked with Shambry on a different production, Trinkets.  He felt like there was something else creative Shambry had to offer, which led them both to his story and now this  film.
"This big thing happened over coffee," Etuk said, referring to his talk with Shambry about his past.
That's where this project mainly started, along with connections to people, but the bigger importance of this project is what it offers. 
Lion Speaks is a non-profit movement founded by Etuk that focuses on equity in STEM, film, media and entertainment in Portland. In an effort to increase job opportunities for people of color, the film encouraged diversity specifically for film technicians and filmmakers. 
"It's a way to give people an opportunity, not just training in a vacuum," Etuk said. 
Since Lion Speaks focuses on Portland, and it is important to note, most staff in this film are local. 
"[It] takes a village to do a movie," Etuk said, in this case Portlanders.
If the film industry in Portland only hires people they know, they lack the diversity needed to produce organizations and movies like this one, according to Etuk. 
The film is expected to be out sometime in 2023, but a release date hasn't been set yet. 
"Depends on how long editing takes," line producer Kevin Sullivan said.
Leave a Comment
About the Writer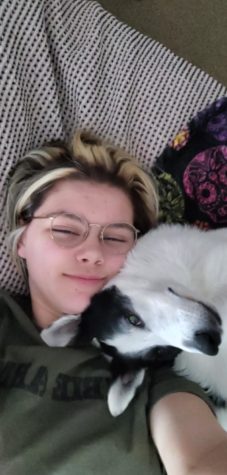 Sebastian Gracie Fultz, Managing Editor
Sebastian Gracie Fultz is a junior, and he/she/they are passionate about debating, mental health awareness and anything social justice or criminal justice. People describe them as charismatic, passionate and stubborn. They love being a journalist because it gives them the opportunity to speak with all types of people, but also reminds them to be prepared for the unexpected ahead of time.