Students Require Transit Access Year Round
Hundreds of PPS students use TriMet to get to school every day. The crowded 72 bus line transports McDaniel students of all grades to their education, free of charge since 2009.
However, this free transit pass program does not extend through the summer, causing difficulties for students who have extracurricular activities. The pass expires on June 30th and is reinstated on the first day of school.
PPS is unique because it is the only district in the state that provides free public transit passes to all of its students during the school year. They provide this service because PPS does not have a traditional school bus program to transport students to school. 
Junior Eva Andrews rides TriMet nearly every day during the school year. She says the free transit pass is "very essential" in getting her to school because she "doesn't want to have to pay for the bus every day."
While free transportation is a critical component of school access, the problem is that people's activities don't stop once summer starts. Many students participate in summer sports through the school, have summer jobs, or need to get to student health centers for critical services.
"I do use public transportation during the summer to get to friend's houses, or to get to my job, and other volunteering with Eco Club," Andrews said. 
Students should not have to pay to get to school-sponsored clubs like the Eco Club. Public transportation is an integral part of how many students travel throughout the city during school and summer, especially as a large portion of students are non-income earners.
Junior Jennifer Larios Grave also regularly takes public transit to get to school and sports. However, she said that during summer she would "prefer not to [ride TriMet] because nobody's tryna pay." 
Without consistent access to transportation, students are left to find their own mode of transportation to get to places like summer employment, sports and other extracurriculars. This creates a clear equity issue: not all students can afford to pay for cars or the bus to get where they need to be.
Along with financial barriers, there are climate-related reasons to expand and improve the free transit program. Free transit is an essential aspect of managing the climate crisis and reducing our carbon emissions. The more people out of inefficient cars and into more sustainable transportation, the lower our city's carbon footprint.
There is a distinct possibility of an expanded transit pass program coming to fruition. The mayor's office in Portland resolved to "work with TriMet to secure ongoing funding for a free youth transit pass" in the Portland Climate Emergency Declaration Resolution in 2020. 
Additionally, there was recently a ballot measure (26-218) put to voters that would have fully funded transit passes year-round for all high school students in the TriMet service area. While this measure lost by 13.5% of the vote, it shows the momentum behind the movement for free transit.
There are clearly numerous benefits that come with free transit passes during the summer: students are able to access necessary resources, travel to employment opportunities and visit friends. In addition, getting more students on public transit will reduce our carbon footprint and increase our commitment to mitigating climate change.
Leave a Comment
About the Contributor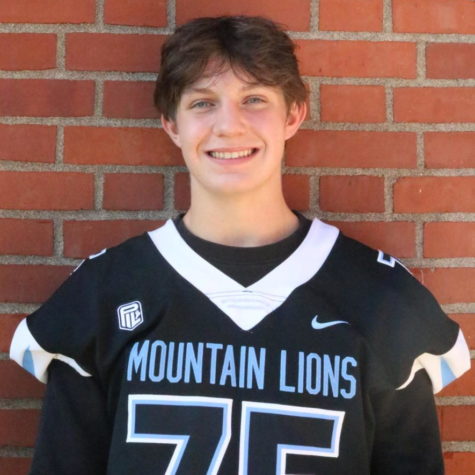 Lane Shaffer, Print Associate Editor
Lane is a senior, and he is passionate about wrestling, transit access and oxford commas. People describe him as intense, driven and hungry. He likes being a journalist because he can shed light on controversial issues and bring the voices of marginalized communities into the spotlight.