NBA Award Predictions
With the season wrapping up, there's been enough time to look at the candidates who could win each individual award. This season has been a trainwreck to say the least, with all the injuries interfering with some of the top candidates for each individual award. The NBA should've definitely pushed the season back further and have games more spaced out to make sure injuries were less common. The Lakers and Heat only had a 2-month offseason and their core players faced multiple injuries. So their players won't be as high up there as they probably should be. 
These awards have many career benefits for the recipients. It will rank them up higher in "all time"meaning that they'd be looked at better by the public, and it can also mean they could get a higher payday. 
The awards that I will be predicting include the MVP, DPOY, MIP, COTY, ROTY, SMOY, All-NBA selections and All-Defensive selections. Also, potential candidates for the All NBA selections will not be announced until 3rd team All NBA and 2nd Team All Defense are named.  Lastly, students of McDaniel and other school's predictions will be at the end of the article. With all of that being said, let's get into the predictions.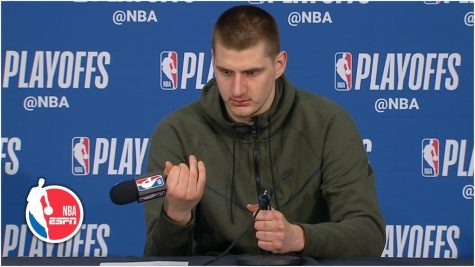 MVP: Nikola Jokic
The Most Valuable Player was a really deep debate at the start of the season having names like Kevin Durant, Stephen Curry, LeBron James, James Harden, Giannis Antetokounmp and Joel Embiid. However, all the players above have major flaws in their arguments. Joel, Lebron, Kevin and Harden sustained major injuries so not enough games were played. Curry doesn't have the wins to back it up. Giannis comes close; his stats don't compare to the front runner, Nikola Jokic from the Denver Nuggets. 
Jokic has no flaws in his argument and meets the MVP criteria perfectly. He is the 4th seed in the grueling western conference and one game behind the 3rd seeded Los Angeles Clippers. His stats are ridiculous as he is currently averaging 26.5 PPG, 10.9 RPG, 8.4 APG on 56.6 FG%, 39.3 3pt% and 86.7 FT% (64.8 TS%)  These stats combined with Jokic's winning are insane. His level of production is historic and shouldn't go under the radar. 
What's even more impressive about Jokic is if he were to win the MVP, he'd be the first center since Shaq in 2000 to win it. That's a full 21 years. Jokic has been phenomenal on the offensive end and has led the Nuggets to a top record in the West. He should without a doubt be awarded with the MVP.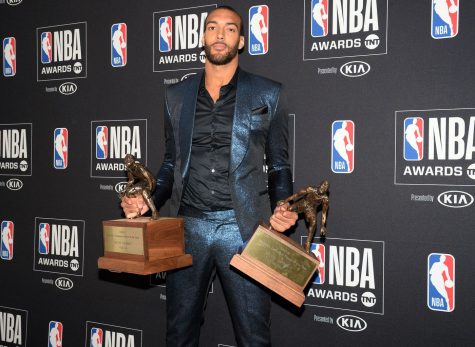 DPOY: Rudy Gobert
The Defensive Player of the Year award isn't what most think it is. Many people just look at who's the most versatile defender and try to give them the award. But the DPOY has a lot to do with the impact on the defensive end. The top candidates for this would be Ben Simmons, Rudy Gobert, and Bam Adebayo. Mylers Turner and LeBron James would've been in the discussion but injuries took them out. 
What separates Rudy Gobert from Ben and Bam is his ridiculous impact on the interior. The Utah Jazz have 3rd best defensive rating in the league whereas the 76ers have the 2nd ranked and the Heat have the 10th ranked. Now you might think that this means Ben is over Rudy because he led the 76ers to a higher defensive rating. That couldn't be further from the truth. The reason why the Jazz have a lower defensive rating is due to not having much defensive help outside of Gobert. You can argue Conley but that isn't compared to 76ers who have Joel Embiid (who has a higher defensive rating than Ben), Danny Green and Dwight Howard off the bench. They have even more valuable defenders which slightly makes them the better defensive overall. 
Comparing both Rudy and Ben's defensive rating makes it even more clear who is the DPOY. Rudy has the highest defensive rating out of players who played at least 30 mins with a 100.9 defensive rating while Simmons has a defensive rating of 106.1 (the lower the better.) Also his defensive rating is higher than his previous one in 2019 where he had a 103.6. 
Also just to simplify on why a big man's impact on the defensive end will also be greater than a guard/wing can be simplified to this: the easiest shot in basketball is the layup or dunk. It's very hard to miss one, especially wide open. When a player can cause so much havoc down there in the paint and make it impossible to score, it can disrupt the flow of the offense and make it harder to get a bucket. The way he's able to block shots and disrupt the paint is ridiculous. He's also averaging a great 10.1 defensive rebounds and a league leading 2.7 blocks per game. It should be clear that Rudy will be a 3x DPOY at the end of the season.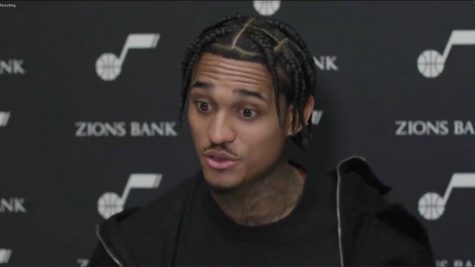 Sixth Man of The Year: Jordan Clarkson
Another Jazz player takes this award. The award is given out to the best performing bench player. This year there's a runaway candidate. I don't really see anyone taking this away from Clarkson's grasp. Maybe Montrezl Harrell of the LA Lakers and Chris Boucher of the Toronto Raptors will steal some votes but it will be given to Clarkson at the end of the day. Clarkson is putting up averages of 18.4 PPG, 4 RPG, 2.5 APG on 42.5 FG%, 34.7 3PT% and 89.6 FT%. 
Clarkson has been great this season for the Jazz and has added even more scoring to this loaded offensive team. He is a big reason why they are the first seed and I don't see them in the same position without him.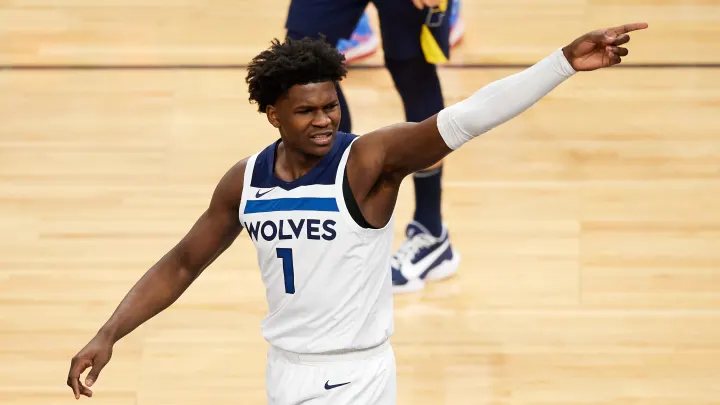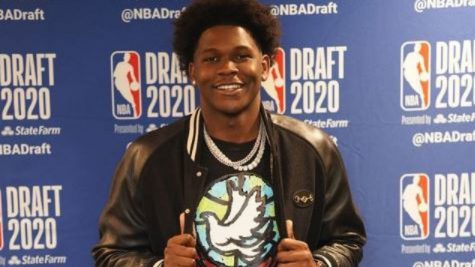 ROTY: Anthony Edwards
The Rookie of The Year for the most part was a runaway by LaMelo Ball who took the basketball world by storm with his electric and exciting play on the court. He did however get injured so it cut his season short and that affects the award. Now I think the award should be given to Anthony Edwards of the Minnesota TimberWolves. Ant-Man is posting averages of 19.2 PPG (leading all rookies), 4.7 RPG, 2.9 APG on 41.6 FG%, 32.5 3Pt% and 77.2 FT%. His efficiency really isn't eye popping and that's usually the case for most rookies. They usually struggle with consistency which is the same for Edwards. 
Other candidates for the award would be Tyrese Haliburton, Immanuel Quickley and Jae'Sean Tate, but their production just isn't on the level of LaMelo or Edwards. I don't think this ROTY is as interesting as years past, but this class looks to have a bright future when the NBA can space their games out properly to have injuries not ruin seasons.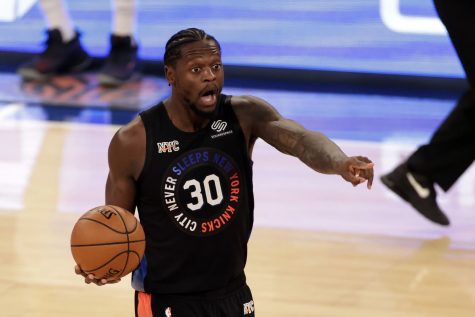 MIP: Julius Randle
The Most Improved Player is probably one of the easiest awards to define because it's  just the player who improved the most from last season. That award will be given to Julius Randle of the New York Knicks this year. Julius last season posted averages of 19.7 PPG, 9.7 RPG, 3.1 APG on 46 FG%, 27.7 3Pt% and 73.3% from ft. The Knicks also got the 12th seed that year. This season, Julius is averaging 24.2 PPG, 10.2 RPG, 6 APG on 45.8 FG%, 41.1 3Pt% and 81.1 FT%. You can see his numbers went up in all categories besides FG%, which is only down .2 while averaging 4.5 more points per game. The Knicks are now 4th in the East which has a lot to do with the play of Julius. 
Julius has really improved his defense, playmaking and shooting this season and it's crazy to see. The other candidates would be Christian Wood, Jerami Grant, Nikola Jokic and Kyle Anderson. Grant and Wood got derailed by injuries. Jokic was already considered a superstar, but his improvement still is insanely impressive. Kyle Anderson could also win it but he didn't transcend to star level like other recipients of the award usually have. All in all, Julius Randle should be crowned as the Most Improved Player.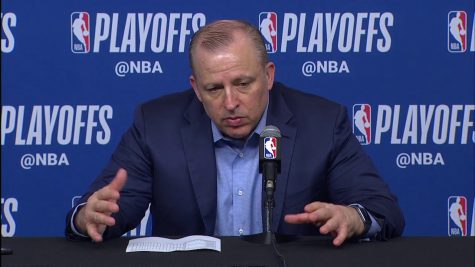 COTY: Tom Thibodeau
Another Knick will be getting an award, and this time it's their coach. The success of the Knicks isn't just on Julius's improvement, it's also on Thibodeau who raised their defense. The Knicks went from 23rd in the league to 4th in the league in defensive rating in one season and that can be attributed to the mind of Tom Thibodeau. 
He got the most from his players and unlocked a lot of their true potential. He made RJ Barett, who was being called a bust after his first season, into a much better defender as well as with Julius. 
The fact that they won't be awarded with an all-defensive player, yet have the 4th ranked defense is astounding. His coaching mind especially on the defensive end is truly incredible. He was able to change the Knicks culture who were a laughing stock. They were projected to be dead last but somehow got to be a 4th seed. When the Knicks got hot at the start of the season, many people called it a fluke and said they'd cool off eventually. They never did and proved everyone wrong. 
Other potential candidates would be Monty Williams from the Phoenix Suns and Quin Snyder from the Utah Jazz. They both very potentially could win it. I think the doubt people had about the Knicks, the laughing stock they were, and how having New York be great at basketball again is what will drive Tom Thibodeau to win the award for the second time, first in 2011.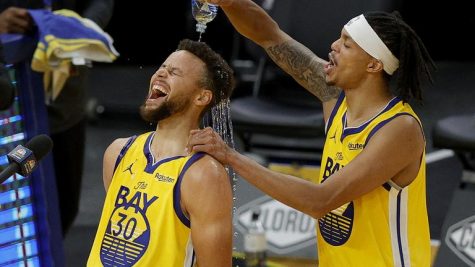 All-NBA First Team:
The All-NBA First Team is awarded to five players: two guards, two forwards and one center. These are not usually the top five players, as it's not a positionless award. The two guards I predict  will receive this are Steph Curry and Luka Doncic. The two forwards shall be Giannis Antetonkounmpo and Kawhi Leonard. And the center hopefully will be Jokic. 
Steph Curry is having an unbelievable season posting up 31.8 PPG (leading the league), 5.5 RPG, 5.7 APG on 48.3 FG%, 42.1 3pt% and 91.8 FT%. Steph has carried the Warriors to the 8th seed and without a doubt a lock for this honor. 
Luka Doncic is also playing great leading the Mavericks to the 5th seed putting up averages 27.9 PPG, 8 RPG, 8.6 APG on 47.9 FG% and 35.1 3pt%. Luka is still having a great year but was projected to be much better since he was predicted to be the MVP. 
Kawhi Leonard this season he is averaging 24.8 PPG, 6.5 RPG, 5.2 APG on 51.1 FG%, 39.8 and 88.5 FT%. Playing extremely well, leading the Clippers to the 3rd seed. Giannis is having another MVP caliber season 28.1 PPG, 11 RPG,  5.9 APG on 56.9 FG% while also being one of the best defenders in the league. He is also leading the Bucks to a top 3 record in the East and is most definitely deserving of the award. 
Jokic's play was described earlier so no need to go over them again.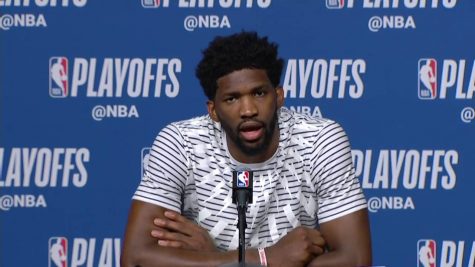 All-NBA Second Team:
The All-NBA Second Team consists of Damian Lillard, Chris Paul, Paul George, Julius Randle and Joel Embiid. 
Damian Lillard was my dark horse for MVP, and he didn't reach that expectation. Nevertheless he had a phenomenal season putting up 28.9 PPG, 7.5 APG on 45.5 FG% 38.8 3Pt% and 92.2 FT%. Another great season by Dame Time. 
Chris Paul averaged 16.4 PPG, 8.9 APG, 49.9 FG% 39.5 3PT% and 93.4 FT%. Chris Paul's numbers really aren't eye popping, other than his other worldly playmaking and efficiency, but it's really his impact behind the stats that give him this honor. The Suns were projected to be a 5-8 seed and a first round, maybe second round exit at best at the start of the season. The Suns have claimed the 2nd seed and have championship aspirations with their only major acquisition being CP3. 
Paul George is on a revenge tour this season averaging 23.3 PPG, 6.6 RPG, 5.2 APG on 46.7 FG%, 41.1 3PT% and 86.8 FT%. PG13 definitely heard the noise and has played great all year. He and Kawhi are the main reason why the Clippers are in title contention. 
Julius Randle was already discussed in a past award. 
And rounding out the second team we have, Joel Embiid who was an MVP candidate for a while but injuries sidelined him for quite a bit. This won't take him out the 2nd team though as he is averaging 28.5 PPG, 10.6 RPG on 51.3 FG%, 37.7 3PT% and 85.9 FT%. Embiid has been dominant on both floors and is most deserving of this honor.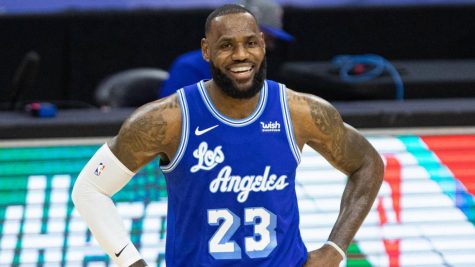 All-NBA Third Team:
To end the All-NBA Teams, we have Kyrie Irving, Russell Westbrook, LeBron James, Jayson Tatum and Rudy Gobert. 
Kyrie Irving has been spectacular this season averaging 27.1 PPG, 6.1 APG on 50.7 FG$, 40.2 3PT% and 92.2 FT%. He is now one of 9 players to make the 50-40-90 club. Those being Malcom Brogdon, Steph Curry, Steve Nash(4x), Dirk Nowitzki, Reggie Miller, Mark Price and Larry Bird(2x.) 
Russell Westbrook was injured to start off the year and played quite poorly, but he kicked it up fast. He posted up averages of 22.2 PPG, 11.5 RPG, and 11.7 APG(league leading) on 43.9 FG%. There are only two players who have ever averaged a triple double. Those being Oscar Robertson and Russell Westbrook. However,Westbrook is averaging a triple double for the 4th time. He also broke his all time triple double record. Give Westbrook his much deserved roses. 
LeBron James has been great like always. He would've been on the first team, but injuries happened. This season, The King posted up 25.0 PPG, 7.8 APG, 7.8 RPG on 51.3 FG%, and 36.4 3PT%. He was also phenomenal on the defensive end and was a candidate for the DPOY most of the year. 
Jayson Tatum has gone under the radar this season averaging 26.4PPG, 7.4 RPG, 4.3 APG on 45.9 FG%, 38.6 3PT% and 86.8 FT%. He missed some games due to COVID-19 protocols but has played extremely well. Rudy Gobert is averaging 14.3 PPG, 13.5 RPG, 2.7 BPG on 67.5 FG%, definitely deserving of this honor. 
To name some players who just missed the cut; Devin Booker, Donovan Mitchell, James Harden, Anthony Davis, Bam Adebayo, Demar Derozan, Jimmy Butler and Jaylen Brown. Devin Booker to me isn't the best guard on his team, and he isn't better than anyone on the 3rd team, so that puts him out. It was hard to leave off Mitchell due to his phenomenal season, but I just couldn't. James Harden could've won if he played more games and probably would've been first team. AD hasn't played enough games. Bam has an argument over Rudy, but I just don't think he is due to a 6th seed and probably shouldn't have two All NBA players. Demar has been great this season, but he just isn't over the other forwards. Jimmy Butler however has a legit shot over Bron to make the 3rd team due to Bron missing a lot of time. I can see Jimmy taking it over him, but I don't think the media will allow LeBron to slip off the All-NBA teams. And Jaylen Brown just isn't over the other guards, but he still is great and can get there next season.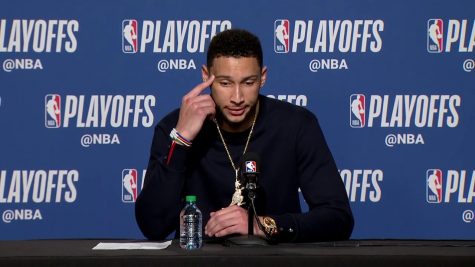 All-Defensive First Team:
The All Defensive First Team is really similar to the All NBA Teams. It's the best defenders at the guards, forwards and center positions. With that being said the All-Defensive First Team honors this year go to Jrue Holiday, Ben Simmions, Giannis Antetoknoumpo, Draymond Green and Rudy Gobert. 
Jrue is a pesky great defender for the Bucks and was a much needed improvement over Eric Bledsoe. Ben Simmons is a DPOY candidate and can almost guard 1-5. Giannis is one of the few players who can actually guard 1-5 effectively and is extremely dominant on the interior. Draymond is back to being a great defender who took his break last season. His impact is felt on the interior. Rudy's defense was already explained so no need to go over again.
All-Defensive Second Team:
The All-Defensive Second team consists of Marcus Smart, Jimmy Butler, Andrew Wiggins, Kawhi Leonard and Bam Adeabayo.  
Marcus Smart is one of the best perimeter defenders the league has ever seen and can even guard some 4's with his strength. Jimmy Butler is another gritty defender who will make you work for every bucket. Andrew Wiggins was quite a surprise on defense this season being able to guard the other team's best perimeter scorer with success. Kawhi is Kawhi on defense, a great defender. Bam Adeabyo is again one of the only true players who can consistently guard 1-5. 
The snubs are Lu Dort, Alex Caruso, LeBron James, Clint Capela, Joel Embiid and Dejounte Murray. Lu Dort, Dejounte Murray and Alex Caruso are such great defenders and help uplift their teams when on the court but just not over the other guys yet. Same with Embiid and Capela except for centers. LeBron James hasn't played enough games to qualify for it yet.
Students Thoughts:
Senior Amari Shearer said that Ben Simmons would be his DPOY. 
"Ben Simmons has been doing the best defensively lately and is really the only player being consistent with defense unlike Rudy and Myles," Shearer elaborated.  
Senior Justin Dungawin from Heritage High School also gave his thoughts on the DPOY. His pick is for DPOY is Bam Adebayo.
"I loved the fact that he can defend everywhere. Positions 1-5," Dungawin added.
His pick for Coach Of The Year would be between Monty Williams and Quin Snyder. 
"Not a lot of people believed that these two teams would be as great as they are and I also didn't think they would," Snyder said.
Shearer also had the same thoughts and reasoning as Justin for the COTY.
Leave a Comment
About the Contributor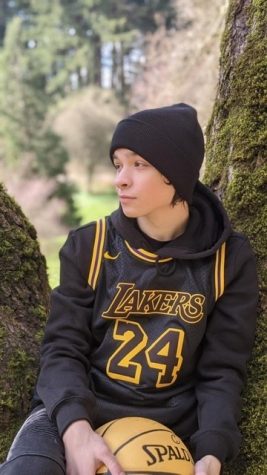 Kaeden Giles, Social Media Manager
Kaeden is a senior, and he is passionate about basketball, video games and fashion/clothing. People describe him as kind, funny, caring and wise. He loves being a journalist because he likes to talk about his opinions on any topics, but mainly basketball. Basketball has been around him his entire life so to talk about it is always fun.