COVID-19‌ ‌precautions,‌ ‌health‌ ‌risks‌‌, ‌guidelines‌ ‌have‌ ‌affected‌ ‌those‌‌ working‌ ‌in‌ ‌the‌ ‌medical‌ ‌field‌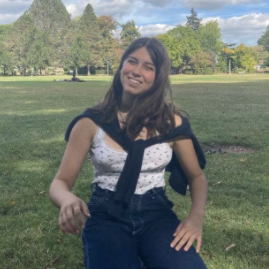 More stories from Iris Rose
In the last year, a lot has happened. Several problems and tragedies have occurred, such as the death of Kobe Bryant, murder hornets being discovered in the the United States and other seemingly smaller issues. However, there is one problem that really topped off 2020: the COVID-19 pandemic. 
COVID-19, also known as the coronavirus, has pretty much taken over the world, making its first appearance in China and quickly spreading across to other countries. Despite how dangerous the virus is, people continue to not take it seriously. 
It has caused the death of thousands and continues to infect the world's population. 
Although some treatments have been seen to have a positive effect, the vaccine is still in the distribution process and will not be available for most of the population until much later this year, according to National Geographic. In the meantime, wearing masks and staying home is the best option.
Dr. Robert Kim, who got his medical degree at the University of Wisconsin, gave a broader view of what it is like working with the detrimental virus, as well as several explanations to why this virus needs to be taken seriously. 
According to Kim, because of all the precautions and such that must be taken during day-to-day and work life, it makes it harder to do things efficiently. 
"It forces us to spend more time at work cleaning, sanitizing, etcetera," Kim said. 
 A vaccine is something very necessary, as it would lift so much stress off of people around the world; however, until then we must continue to do whatever we can to prevent it from spreading.
Recently many people have been protesting against wearing or refusing to wear masks at all, yet Kim says that, although it cannot compare to a vaccine, by wearing a mask, you are giving yourself at least a few layers of protection.
Without a vaccine, it is crucial that we all wear masks to prevent ourselves from spreading the disease and creating a larger problem. Kim also says that it prevents you from transferring bacteria from your hands to your face since you have the mask, which prevents your hands from touching your mouth and nose area. 
Precautions are the one thing we hear about most. However, there are some things that are also important in stopping the spread of COVID-19.
For instance, Kim says that doctors and specialists have been studying different ways to stop the spread and have come up with dozens of things, but there are a few that are more efficient than others, such as staying a safe distance away from others (6 feet), wearing a mask in public or when you are with people you do not live with and simply avoiding large social gatherings. 
"These things are all very simple and will help stop the spread of the virus," Kim said.
These past months have been very hard, especially for the less fortunate. All that can be done right now is social distancing and mask-wearing among other precautions.
Leave a Comment
About the Contributor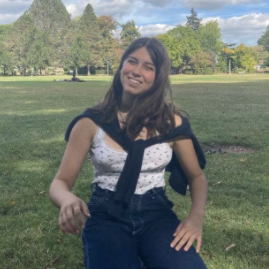 Iris Rose, Reporter
Iris is a freshman, and they are passionate about art, writing and traveling. People describe them as kind, intense, and realistic. Iris loves being a journalist because she likes learning from and educating others about topics she's passionate about.