Local organization aims to help young kids learn to read
Throughout the pandemic many doors have been closed. This has especially affected  younger kids, who have not had as much access to opportunities for academic and social support. However, there are organizations that are giving children the possibility to rebuild what they might have lost over the past few years. One such program is Virtual Follow the Reader through Portland libraries. 
Virtual Follow the Reader works with mainly kindergarten to fifth graders to develop their comprehension skills by reading alongside high school students. 
While reading is the main goal of the program, many relationships have been formed between the kids and between the volunteers. 
"I definitely think there is a bond between me and some of the kids," said Sabina Halperin, a 8th grade volunteer with the program. 
Another high schooler, Karolyn Marquez-Garcia, who attends CAM Academy in Battleground, has been working with this program as a volunteer since this summer. 
Finding volunteers can be a difficult task, considering it is not always easy to give up time and energy. However, the organization was fortunate to find an interested teen in Marquez-Garcia. 
"When you love something [reading] you come back to it, and that's our goal for these kids," Marquez-Garcia said.
Halperin added that as the organization grows she has had more one-on-one sessions which help kids more. 
Volunteers believe the program has grown immensely, giving more chances to children and helping them achieve reading goals. It has been helpful in the past, and Halperin and Maruez-Garcia hope it will continue on this path in the future. 
Leave a Comment
About the Writer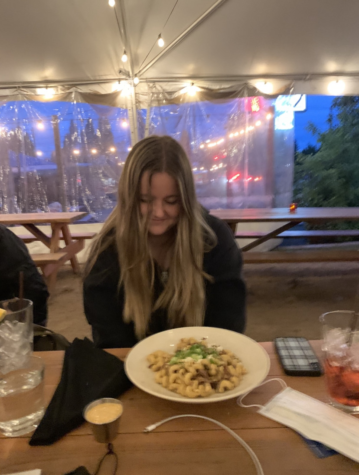 Cat McCandless, Social Media Manager
Cat is a sophomore, and she is passionate about singing, painting, and writing. People describe her as nice, creative and funny. She loves being a journalist because she think it is important and an honor to help form communities based on similarities you may not have known someone else had.