The boys soccer team is moving on to the second round of the state playoffs. The team started as the 29th seed and managed to upset the fourth seed, David Douglas. The final score was 3-4.
The team started strong in the first half with one goal from junior Taverner Russ and two goals from senior Bryan Carmona Zepeda.
 "Scoring the first opening goal felt great," Russ said.
 In the second half, David Douglas scored three goals. With eight minutes left in the game, senior Caden Berg slotted the ball into the bottom left corner of the goal, which would end up being the winning goal. 
Goalkeeper Liam Philips felt pretty confident going into this playoff game. 
"I think we all knew we were going to win," Philips said.
The boys soccer team has had great chemistry this season, and this has helped them be successful, according to Berg.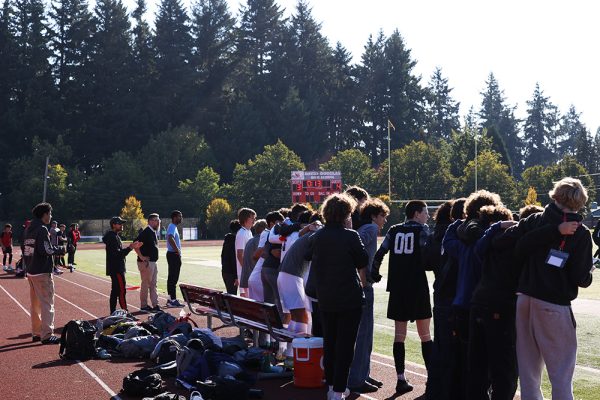 "The team chemistry has been off the charts lately," Berg said.  "We wanted it and we were ready and the results speak for themselves."
Head coach Ugo Uche stated that leadership has also been a big part of their success this season.
"Our senior leadership, captains, as well as the underclassmen that have been pushed up for playoffs have added a lot of positivity to the group," Uche said.
The next playoff matchup is away against Mountainside, which is the 13th seed, on Wednesday, Nov. 1 at 6 pm.