New coaches hope to bring life to McDaniel football
With a total of eight new coaches to the McDaniel football team, there is a sense of fresh excitement for the quickly approaching season. 
For this upcoming season, Ries Hall, an alumnae of the 2005 PIL Champion Grant Generals, and Ivan Faulhaber, a former linebacker for the Oregon Ducks, both bring a high level of expertise to the team. Shawn Evans, a security guard here, also has a new role of scouting people in the hallway, and this will be his first time coaching football here.
A couple coaches who have been with the program, like Dan Carpenter and Chuck Jones, will also remain, bringing a level of familiarity. 
Head Coach: Varsity team
The head coach of the program, Russell Millage, has been coaching since 2012. This will be his first time coaching a PIL team, other than Grant. 
"I played [football] growing up all my life," Millage said. "Kinda took it seriously in middle school." 
Millage explains his goals for the football team is to be competitive in the city, PIL and ultimately in State.
"[In order to be competitive we need] to understand that it's going to take time, especially through this culture change," Millage explained.
He also wants to grow the program starting at a younger age as youth workouts have started. 
According to Millage, with the youth workouts starting up, it's important to have the kids familiar with not only ther system., but also with how the team practices and how they go by their day to day routine. 
Head Coach: JV team
  Faulhaber brings both fresh perspectives and vast experience to the team.
"I have coached two seasons prior to this with the Grant football team," he said. "And then I've coached clinics before."
The role that he will take on is the head coach of the JV team and will be the defensive coordinator. 
Throughout his whole life, Faulhaber has played football.
"Since a young age, I've played it and ended up playing it in high school and continued playing it in college," Faulhaber said.
The main aim for this next season is to be better than the last.
"Our aspiration or our goal for this season is to win the PIL championship," Faulhaber said.
Defensive Line Coach: Varsity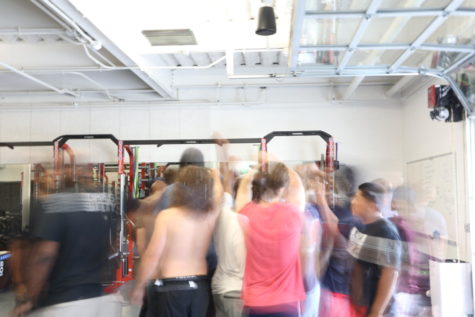 Evans, another coach who is excited about the team, is optimistic as it is his first year coaching.
"I am the defensive line coach," Evans said. "I also will be in the school inviting students to come out and play." 
He  hopes to improve the mentality of McDaniel football overall. 
"I think the energy will be different," Evans said. "Bringing fresh blood into the building, fresh coaches." 
In his mind, a lot of students are eager to improve themselves for this season. 
Defensive Coordinator: All levels 
Ries Hall has played organized football from fifth to twelfth grade, but does not play anymore.
Hall also has coached at Grant for a few seasons as a freshman defensive coordinator. 
His role is as the linebackers' coach. He will also be in charge of game prep and working with the other coaches to prepare the team for each week's opponent. 
Some goals for the team are to uplift McDaniel and the surrounding community.
"[A specific goal is] to help empower our student athletes in creating a positive image for the McDaniel community," Hall explained "whether that's on the field, in the classroom, or out in the neighborhoods we call home."
Hall said that when being committed to working with purpose, the days will become more manageable and moving forward on a stronger foundation will help lead to future success.
The coaching staff as a whole has a big contribution to the team and their accomplishment.
"The coaching staff wants to support positive growth," Hall said. "We want to create a sense of family that allows you to hold yourself accountable while at the same time having the ability to put trust in others who are battling by your side for a common goal."
 Player Perspective: Varsity left back and right back:
Football player Brandon Kyle has been playing since sophomore year. He described his junior year experience as disappointing. 
There were some reasons as to why it was dispiriting. Kyle pointed out that one of the main contributing factors to the lack of success was mainly mindset.
News about the new staff led to Kyle discussing his opinions on the bunch.
"I think they want to bring a whole new culture to McDaniel, which I think is needed with the new coaching staff," Kyle said. 
Kyle approaches this next season with an optimistic attitude.
"I hope it's great. I hope we actually win some games," Kyle said. "I want to be a building block for the next coming seasons."
With these new coaches and others including Savion Brown, Jaalam Roberson, Jaiden O'Neal, Demarques Singleton Jr. and Alex Matlock, the team has high hopes to advance and improve themselves throughout this upcoming season.
Leave a Comment
About the Contributors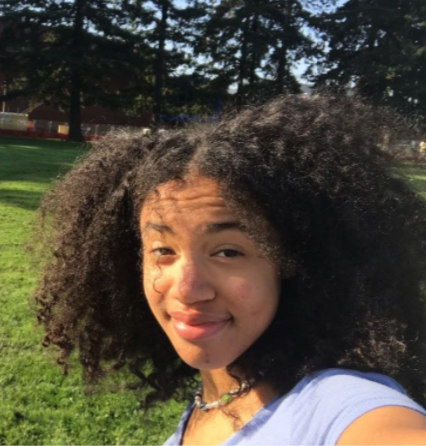 Odessa Berry, Opinion Editor
Odessa Berry (she/her) is a junior who enjoys playing soccer, baking and hanging out with friends. She is a journalist because she likes reporting on important stories and sharing information and ideas with the community around her.



Jackson Mailey, Sports Editor
Jackson Mailey (he/him) is a sophomore and his interests are sports, movies and sports cards. People describe him as funny, smart, and caring. He loves being a journalist because it can help him into the future and what he wants to do in the future.