Is Pip's Original Doughnuts & Chai worth the wait?
If you've driven down Fremont Street on any given weekend, you've probably seen the lengthy line that stretches out from Pip's Original Doughnuts & Chai. It may cause you to wonder, "Is it really worth it to wait that long for donuts?"
The answer is yes. Pip's Original's doughnuts are delicious, taking your typical doughnut flavors and elevating them to be even better.
Pip's is located in a cozy building with wooden walls, tables and counters. The vibe of the building is laid back and calm, with the natural light streaming in and potted plants around. The workers are extremely friendly, looking you in the eyes and creating small talk.
They serve different variations of chai, as well as other drinks like green tea matcha, hot chocolate and more. 
They are best known for their donut holes. I taste tested one of each of their selections, which is a total of six flavors. 
All of their options are small, doughy, donut holes that have a golden brown look. The dough is the same for each freshly made doughnut–warm and salty, which is the perfect base for all of the flavors.
There were two flavors that stood out to me as their best, which were their cinnamon sugar donut and their candied bacon maple donut. 
The cinnamon sugar donut is simple in a classic way. The crunch of the cinnamon sugar creates great texture and a perfectly sweet donut with a hint of salt from the dough. When I bit into this particular one, the warmth and sugar filled me up, and I couldn't help but literally say out loud, "This is so good." 
The candied bacon maple is the perfect balance of sweet and salty. The bacon, which is placed atop the donut, is a perfect combination alongside the sweet maple syrup. The two distinct flavors compliment each other so well, it made me crave another one right when I finished. The bacon and maple brought a nostalgic breakfast taste into a warm and delightful donut, and it's incredible! 
The next two, while I believe to be not as close in perfection to the previous ones, are still amazing donuts. 
The Nutella and sea salt donut is a simple donut topped with warm Nutella. The sweetness of the Nutella and salt go perfectly together, something that Pip's does excellently, finding that balance of sweet and salty. The Nutella can be a bit of a mouthful, but despite that, it's a wonderful chocolate dessert. 
The Reggie Lee is a combination of cinnamon sugar, honey and nutella. These three elements together create a pleasant assortment of flavors that is very unique. The cinnamon sugar and Nutella obviously go well together; you can't go wrong with sugar and chocolate. But the honey adds the elevation to the donut that creates something completely new. I was excited to try this one and was not disappointed by this distinctive and flavorful donut.
The last two donut options of the six did not impress me as much as the former did, but they were still delicious on their own. 
The raw honey and sea salt donut is coated in sweet honey and sprinkled with sea salt. This may be my least favorite of the six comparable, but only because it's a bit plain. The honey brings its own unique flavor, but besides that it is slightly basic. Although, if you are someone who enjoys less fluff and crazy ingredients, then this is the donut for you.
The last donut I tried and that is offered is their seasonal flavor. At the time when I visited, their seasonal donut was a black cherry donut. The black cherry jam created a great palate refresher from the rest of the more hearty donuts. I enjoyed the sweet and freshness this donut provided. On the other hand, I personally did not love the flavor of the black cherry; it just wasn't for me. Besides that it was a nice change from the rest of the donuts. 
I highly recommend Pip's Original Doughnuts & Chai. Each donut is unique and wonderful. There is a donut for every kind of person whether you enjoy a chocolate treat, a savory bite or everything at once.  
The wait may be long, but it is well worth it for those spectacular donuts.
Leave a Comment
About the Writer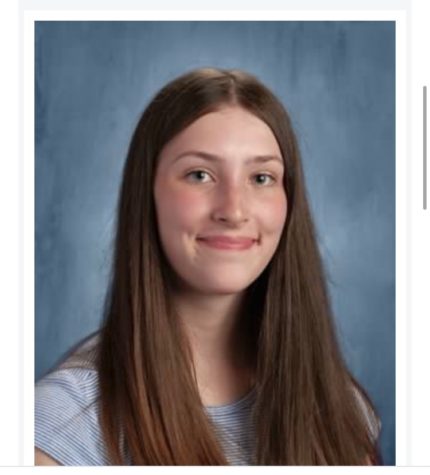 Olivia Oliver, Feature Editor
Olivia Oliver (she/her) is a senior who enjoys hanging out with her friends and spending time outside. She loves being a journalist because she can engage with her community and be creative.