Playing at the next level: Track and volleyball
Committing to playing sports in college takes dedication to athletics, academics and a long recruiting process.
Seniors Finn Quinn and Raphael Blandini secured spots to run at Yale University and Southern Oregon University respectively next year, and senior Nyah Johnson committed to Mount Hood Community College for volleyball.
Quinn and Blandini are on the track team and will be running in college after a long recruiting process hampered by injuries and a lack of response from coaches.
It took a lot of effort for Blandini to even have a coach get back to him, let alone to receive an offer.
"If I'm being honest, for me, I probably reached out to 20-plus colleges and pretty much none of them got back to me," Blandini lamented. "My coach Ryan, he told me about Southern Oregon and I kinda got in contact through my coach."
Quinn also had to contact many schools to find one that was the right fit.
"I reached out to 20ish schools, I think ten got back to me," Quinn shared. "Yeah, it's difficult. Connections help."
One of the most difficult aspects of reaching out to coaches is the fear of rejection—it's an emotionally charged process.
"It takes a lot to send out emails and send out your film, because there's always a possibility of rejection," Johnson explained. "All your life you're told you're really good, you're really this, you're really that, you're the best. But when it comes to recruiting that's when you're gonna get honest opinions on who you are as an athlete and how you play."
Junior Maleigha Canaday-Elliot is currently being recruited by colleges for soccer and track and is planning to continue athletics after high school.
Consistently reaching out to coaches and building connections is an important, though time-consuming, part of the recruiting process. Canaday-Elliot has double the work since she is being recruited for two sports.
"It's been stressful, but that just comes with college recruiting. There's no easy way out of it," Canaday-Elliot said. "If you have an easy way out of it, I'd love to know how you're doing it."
Canaday-Elliot is in the midst of reaching out to coaches and maintaining connections with different
schools. An important aspect of the process that some miss is following up with coaches.
"If you don't follow up, they'll think that they lost interest and nobody wants that," Canaday-Elliot said.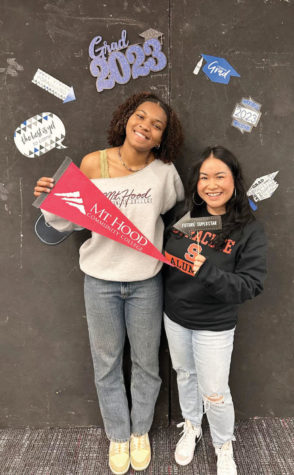 She recommends reaching out every month or maybe even a few times a week. She also tries to build her college recruiting into her schedule so as not to fall behind.
"It's usually school, practice, homework, college recruiting, or I'll do college recruiting before school, like my dad will type out an email and I'll proofread it and change it or just send it," Canaday-Elliot explained.
Coach Joe Salvador has mentored multiple athletes who have continued on to play football in college. He pressed the importance of an athlete's character if they want to play at the next level.
"You meet a college coach the first question is always, 'What are your grades like?' Not that the GPA needs to be high, but the higher it is, the more options you will have, but that also speaks to like your character, your personality, how driven are you to want to get better?"
Salvador added that there are small intangible things that coaches take into account.
"Coaches are looking at a bigger picture than just if you're a good athlete or not," Salvador said.
Johnson also emphasized the importance of academics.
"Student comes before athlete always, every single time. There's gonna be moments where you wanna just put your schoolwork on the backburner cause you're so tired, and that's okay every once in a while," Johnson began. "You have to remind yourself that at the end of the day, your education is what people are gonna look at."
Another important aspect of playing athletics in college is finding the right school for both academics and athletics. Salvador encourages prospective athletes to prioritize schools that will support them beyond athletics.
"I always tell kids make sure you pick the school because of the academics, don't pick the school because of the coach. Coaches will leave, coaches will move on to new jobs as well. And you may need to stay," Salvador explained. "So you need to make sure the college campus is a good fit, make sure it's a good fit academically, socially, and make sure you have the proper support you need when you go."
One way to help find the right fit is to begin looking for schools far before senior year. Both Blandini and Quinn regretted not starting the recruiting process earlier in their career.
"I would reach out like sophomore summer, early junior year to schools," Quinn said.
Even though finding the right college can be a stressful process, Canaday-Elliot pointed out that there will be a program for everyone.
"Just relax, like if they don't want you, it's not the end of the world," Canaday-Elliot said. "I promise you there's some place that's for you."
Leave a Comment
About the Contributor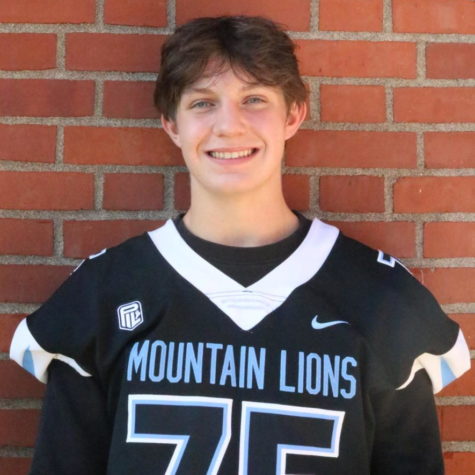 Lane Shaffer, Print Associate Editor
Lane is a senior, and he is passionate about wrestling, transit access and oxford commas. People describe him as intense, driven and hungry. He likes being a journalist because he can shed light on controversial issues and bring the voices of marginalized communities into the spotlight.