Mother Lovin' Coffee offers perfect Portland coffee
Right off of 82nd and Glisan, there lives a tiny pink building teeming with personality.
Inside, you'll find vintage espresso machines, lovely employees and lively decor that just screams Portland. The coffee shop is full of stickers, feminist art, mannequin heads, hats and business cards. 
As you walk through the front door, expect to be greeted with a warm smile from one of the owners while being taken aback by the vibrant pink-painted walls. After ordering a reasonably priced drink, usually ranging from $4-6, you'll find yourself unable to peel your eyes away from the countless witty knickknacks. While getting caught up in the elements of the shop, the owner turns off the noisy espresso machine and brings your drink to the counter to pay.
The chai lattes could take anyone by surprise with their spice and intense after taste. However, the mochas and regular flavored lattes are very sweet and tasty. The shop offers both hot and cold drinks as well as flavored syrup and alternative milks.
Mother Lovin' Coffee is the perfect shop to stop by when strolling around Portland. Their hours are limited though, so you'll want to make sure to stop by earlier in the day and check out the cute coffee cups decorated with two eyes and a mouth. Their affordable drinks and treats make the experience all the more worthwhile. 
This unique and personalized coffee shop exudes Portland, mainly thanks to the sticker-covered walls. Although this shop is grab-and-go style, the tasty drinks can certainly bring anyone back for more.  
Their current hours are Mon.-Fri. 8 a.m.-1 p.m. and Sat. 9 a.m.-12 p.m.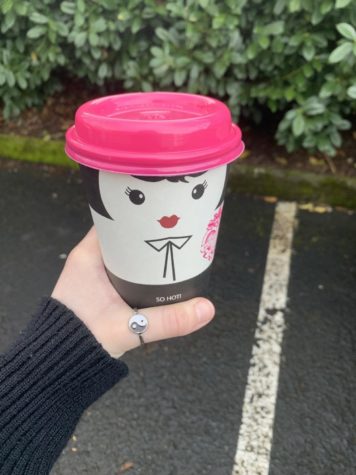 Leave a Comment
About the Contributor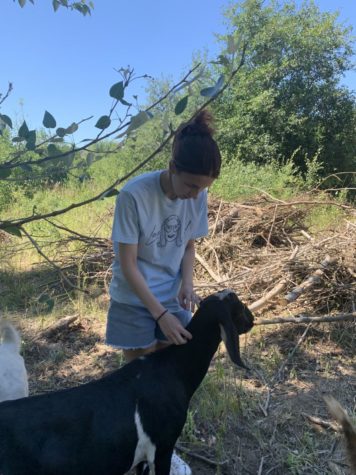 Lilly Santangelo-St. Martin, Online Associate Editor
Lilly Santangelo-St. Martin (she/her) is a senior, she is passionate about her job, friends and family. People describe her as witty, smart and compassionate. She loves being a journalist because she likes to report topics in creative ways, not just through writing.