Steve Lacy: The standard for future concerts
If there was one word to describe the Steve Lacy concert on Feb. 13, it would be electrifying. It was the first concert I'd ever been to, and it definitely raised my expectations for future ones. 
When Lacy came onto the stage, he didn't just go right into singing. Instead, he talked with the audience for a little bit and told us about the Grammy he had won. 
"That's cool and all, but your attendance at this concert means more than that grammy," he said. 
I liked how he engaged with everyone. It was like we were his friends. He talked casually, even telling us how his dog was doing. 
"Happy Black History Month, Steve," someone shouted from the crowd. 
He laughed and  then quickly replied, "It's Black history life." 
I thought that the exchange between Lacy and the fan was very sweet.
Lacy was extremely charismatic and gracious, and when the first song started playing, everyone surged forward. He played "Buttons," a song from his album Gemini Rights. Everyone's hands went up in the air as we all started singing. 
Lacy was performing in front of this large gemini symbol, and the lights kept changing from blue to green to red, depending on the song. I thought it was a great creative detail because that way the audience got to experience each song differently.
After that, he performed "Mercury" and "Only If,"  both of which were amazing to hear. Hearing him play the guitar live with both of these songs added to the experience.
I've heard a lot of people talk about how they went to a concert and the artist's voice didn't sound like it did on albums, but Lacy sounded even better. He had the prettiest voice I have ever heard- it was melodic and hearing him sing live was incredible. 
When the song "Ryd" came on, Lacy encouraged the audience to sing it, instead of him, which was awesome. I personally really enjoy when artists leave room for the fans to sing the songs. It makes it more interactive for everyone and helps contribute to the mood.
About midway through the concert, the lights began to shift around and laser lights shot out into the audience. I remember looking over and someone's hand was reaching up trying to touch them—it was like we were all entranced by the slightest thing. The lights were blues and purples—cool colors—but then changed to warmer tones as the song changed. The shift of the colors influenced how the audience vibed with the song. For energetic songs, the lights were brighter and brought a sort of enthusiasm to the concert. 
My favorite song that I heard him perform was "N Side." It seemed like everyone else enjoyed it too because when the beat started, everyone screamed. It was probably the most engagement I saw from the crowd that night. Countless times I have listened to that song when I was going for a run or cruising down the street blasting it in my car, thinking it couldn't get any better, but it did. 
The strums on his guitar mixed with his voice were a beautiful blend. It was truly a wonderful atmosphere to be in. By the time we got to the next song, "Lay Me Down," my throat was sore and my own voice was barely detectable. 
The lights quickly turned a mix of yellow and pink, and I barely got the time to catch my breath before I was singing again. It was the most thrilling part of the show.
The crowd sang along all throughout the concert, and he would glide across the stage or make hand movements. It was simple, yet so enjoyable to watch. 
The lights cooled down as he played "Give You The World," a calmer song, but then picked up for "Sunshine," which he sang with Fousheė, who is featured on the song. She opened the show as well. I thought she was competent but not something memorable.
Then, he started playing his two most popular songs, "Dark Red" and "Bad Habit." I love those songs, but they were not my favorites because I felt like other lesser known songs were more entertaining. But there was this understanding that these would be the last two songs, so the energy picked up in the room. 
A lot of people put away their phones, and we all just started singing and clapping; our voices were no comparison to his. 
For "Bad Habit," he invited a fan on the stage, and he was so friendly with her. I felt it made the concert more interesting because we got to see a fellow fan singing with him.
"Bad Habit" came out in the summer around my birthday, so everytime I hear it now, it just reminds me of summer and all of the adventures I went on while listening to this song. Hearing it in concert was phenomenal and the perfect way to end the show.
All of my friends had told me how amazing it was to see their favorite artists in concert. I had always shrugged because I was content just listening on my headphones. However, I can't even muster up the words to explain how wonderful it was to be there. On the drive home from the concert, I could hear my heart pounding in my ears, and I was exhausted, but I also felt so excited. I already wanted to be back there at the concert, listening to one of my favorite artists and screaming my lungs out.
Leave a Comment
About the Contributor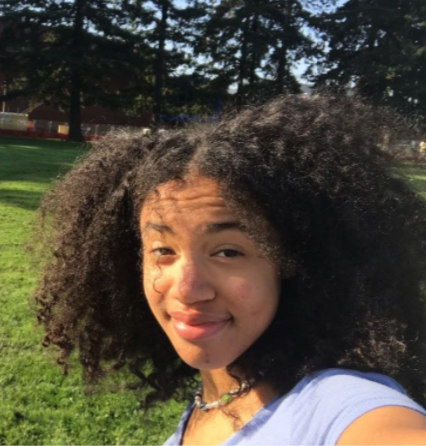 Odessa Berry, Opinion Editor
Odessa Berry (she/her) is a junior who enjoys playing soccer, baking and hanging out with friends. She is a journalist because she likes reporting on important stories and sharing information and ideas with the community around her.