Developing success in freshmen
The girls' junior varsity 2 basketball team is working to transition athletes from middle school to high school ball.
Just as important as varsity teams are the foundational programs that help improve young athletes into better players. The JV2 team is made up exclusively of freshmen this year and, according to coach Andy Lieb, has had a successful season while also improving as individual players.
Lieb was satisfied with the team's chemistry and development this year.
"This is the strongest group of freshmen I've ever worked with," Lieb said. "Their passion and love for the game comes through with everything they do. There is a true sense of belonging amongst them."
This strength and sense of belonging has carried them to some success, placing second at the Pacific Holiday Classic and holding a season record of 9-9.
Izzy Hale, a team member who has played since third grade, said the team this year is "determined and not scared of failure."
Aria Peters has also played since third grade.
"I got into basketball because of my family. I think everyone was super into it, it was also just what everyone was doing in 3rd grade, so I thought that I should try it too."
Peters appreciated what the freshman team had done for her.
"I definitely think this program has improved me. Coach Andy, Coach Miller and my teammates really made me a much better player and I am so grateful."
Both Hale and Peters also noted that the team community is strong, which makes the games more enjoyable regardless of loss.
"We all get along really well and always have fun no matter if we lose or not," Hale observed.
This culture was intentionally cultivated by Lieb. The JV2 team is not only about developing great basketball players, but also well rounded individuals and a strong community.
"This is meant to be fun. We pride ourselves in the complete development of our student-athletes, both on and off the court," Lieb emphasized.
This requires a big time commitment from players. Emma Dyreson explained that while it was a fun team to be a part of, it took a lot to make improvements during the season.
"You have to put in a lot of work, but it's a very good environment and lots of fun," Dyreson explained. "Everyone's trying hard to get better."
Lieb had a broader goal for the sport that goes beyond one season—keeping girls in athletics.
"I saw a report about how girls are four times more likely to stop playing sports in high school in comparison," Lieb stated. "The ratio stands currently as four girls to one boy. That motivated me to get involved with the sport I love and continue to develop the future of the sport."
One message was echoed by all the team members: being a part of the team is not easy, but the fun experiences and athletic development are worth it.
View Comments(1)
About the Contributors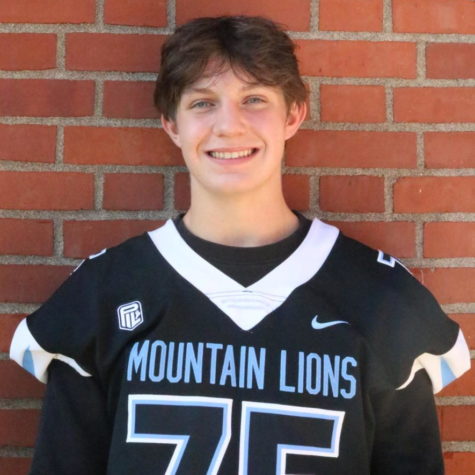 Lane Shaffer, Print Associate Editor
Lane is a senior, and he is passionate about wrestling, transit access and oxford commas. People describe him as intense, driven and hungry. He likes being a journalist because he can shed light on controversial issues and bring the voices of marginalized communities into the spotlight.