Outside the den: The McDaniel athletes competing separate from the school
We have 18 distinct sports, ranging from debate to football, but there are many athletes that compete outside of the officially sanctioned athletics at school. 
Sports such as hockey, gymnastics and CrossFit are examples of non-sanctioned sports that athletes from our school partake in.  Senior Addison Jensen is a member of a gymnastics team; freshman Emma Nodello is on a hockey team; and biology teacher Leslie Cowley does CrossFit. Non-school sports bring unique struggles with practices, community-building and classwork.
One difference for these athletes is that their practices aren't held at the school.
Jensen has done gymnastics for 13 years and is currently at the diamond level, which is the highest level you can compete at in her program. She practices year-round and competes across the United States, including in Florida last year.
"I have to go all the way to Gresham, that's the closest gym to me," Jensen said. "It starts at 4:30, so I have to go home and get my stuff and I am late every single day."
Some people have to travel even further for practice. Nodello has women's ice hockey practice in Vancouver, Wa. Her team is based in Seattle.
"There's not enough girls in Oregon, so all of us Oregon girls are having to travel to Seattle because there's more girls' teams there."
Nodello also has to do a lot of traveling for games and tournaments, which can make it hard to keep up in school.
"I have to go up to Seattle every weekend, and usually twice a month, I have to fly out to other places," Nodello said. 
Last season their team made it to nationals, and they're bound for nationals this year as well.
While some athletes, like Nodello, are very serious about their sport, not everyone is quite so competitive. Athletics can simply be a place for people to find structure, community and personal growth. 
Cowley did compete in a few intense sports in high school: volleyball and swimming, both year-round, as well as track for cross-training. Now, she is less concerned about competing and more interested in staying active and finding a motivating group of people.
"Because it's structured, and it's the same time every day, I start my day with the same people. There's not a lot of people that I see five days a week recreationally."
The day starts early. She and her husband, Maurice Cowley, wake up at 4:45 a.m. to get their workout in, but it's worth it for her.
"It's not something I feel pressured to do. It's something I want to do, it's something that actually gives me energy—it fuels me for the day," Leslie said. 
The community that athletes find outside of our school is strong, but it can be difficult to not be connected with peers through a school sport.
"I always have to make new friends every year, it would be so much easier to just stick with my school friends," Nodello lamented.
Jensen agreed—never having meets at the school or being on a team with people from school is hard.
"No one's ever been to one of my meets. Everyone's like, 'I don't actually believe you can do gymnastics' because they've never been," Jensen said.
Her meets are usually held in Hillsboro or Kent, Wa. and take hours to finish, so there's not a student presence. On top of that, the school doesn't give club sports significant recognition in school media.
"I don't get to be in any of the school sports spirit things or the yearbook…no one gets to come to my games and rep the Mountain Lion thing," Jensen said.
It may seem easy to just join a sport sponsored by the school, but balancing both is a difficult feat.
"I don't have time right now [to do a school sport]…I used to play soccer but I had to drop that, I used to dance but I had to drop that. I'm hoping to do track this spring," Nodello explained.
Everyone has their own reasons for participating in athletics, whether it be to go to nationals, to continue into college, or to have a good time and stay active. Remember that there's more than the games you go to at school: athletes compete at all levels and ages, in and out of the school.
Leave a Comment
About the Contributor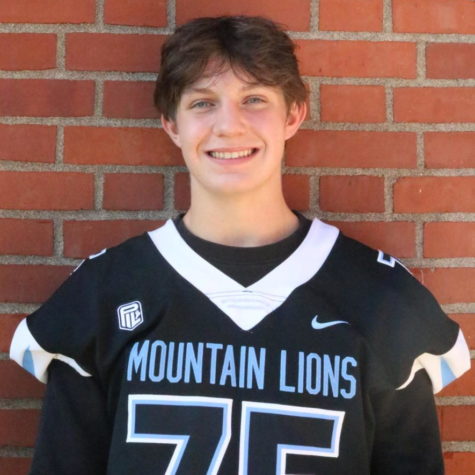 Lane Shaffer, Print Associate Editor
Lane is a senior, and he is passionate about wrestling, transit access and oxford commas. People describe him as intense, driven and hungry. He likes being a journalist because he can shed light on controversial issues and bring the voices of marginalized communities into the spotlight.