Young Royals returns with more angst and charm
The queen of England may be dead, but royalty is not. Netflix's "Program of the Year" award-winning series, Young Royals, has just released its second season, and fans are loving it.
Season two of Young Royals premiered Nov. 1 and featured six episodes of intense drama and thickening plots. It holds a well deserved 100 percent rating on Rotten Tomatoes. This season, the charming crown prince, Willhelm, struggles to navigate his unexpected romantic relationship with his prodigy classmate Simon, an impoverished scholarship student. Picking up after a cliffhanger in season one, Willhelm and Simon continue to work through their complex relationship marred by royal promises and familial disagreement. 
Young Royals has a more racially diverse range of characters, giving the show an accurate look at the queer community. Having a wider range of actors and characters with different racial backgrounds presents an audience with a more accurate representation of the LBGTQ+ community. Historically, with other popular tv shows like Modern Family and Glee, the queer representation has been mainly from white actors, Young Royals differs from that trend along with other more recent tv shows like Sex Education and Euphoria. 
Willhelm's cousin August, easily one of the most repulsive and irritating characters, receives news that he is in line to be crown prince due to Willhelm's behavior and threats to leave the royal family. As season two progresses, the audience watches as the awkward yet romantic relationship between August and Sara–Simon's sister–becomes more intimate, while also becoming exceptionally toxic as August becomes more and more manipulative towards the people around him. 
Hiding behind his personal moral duty to protect the royal family, August goes to extreme lengths to avoid legal trouble after leaking a video of Willhelm and Simon being intimate in season one. He finds clarity in his classmate, Alexander to help protect him from legal trouble, as Alexander takes the blame for taking the video of Willhelm and Simon. As August continues to manipulate the people around him, the writers of the show excel in painting him as one of the most infuriating characters. 
As well as racial diversity amongst characters, Young Royals also features a neurodivergent range, by including Sara, a character with autism. The writers did an impressive job at including so many people from different historically underrepresented communities in the media. Likely one of the reasons the show is so popular within communities is because of the scope of representation the writers and casting directors have provided. 
Throughout season one, Sara desperately tries to fit in with the girls at Hillerska, the school the teens attend, which leads her to make harmful decisions throughout season two. After discovering her unlikely feelings for August, Sara reveals Simon's plans to expose August's role in the leaked tape.
Sara's questionable choices and bad judgment put a bad taste in viewers' mouths, and for good reason. It would be fair to say that in season one, most audience members were rooting for Sara and her fight to fit in. However, Sara had the worst character arc of the entire ensemble because of the pain she caused her family and friends. 
Newly introduced character, Marcus, instantly became a topic of conversation amongst fans as his unforeseen relationship with Simon blossomed. Marcus appeared to be perfect throughout the first couple of episodes, as he was sweet and compassionate towards Simon. However, Marcus became as irritating as August after he began clinging towards Simon. Their relationship was doomed from the start because Marcus was too perfect for too long. Simon wanted someone he felt like he could fix, like Willhelm who had so many problems. 
Season two was a season of honesty and confrontation. Willhelm's long anticipated public coming out scene occurred in the final minutes of the last episode of the season. While giving a speech to his school, he admitted it was him in the leaked video and announced his love for Simon. Although the season left on a cliffhanger, Willhelm's coming out scene was sweet, heartfelt, and exactly what fans needed to feel satisfied with the secret romance. 
The show tries to break conventional tropes and stereotypes (beyond heterosexuality) with deeper plots and more realistic emotional relationships, both romantic and platonic, creating a unique experience for viewers and paving the way for more shows with queer representation to succeed.
Leave a Comment
About the Contributors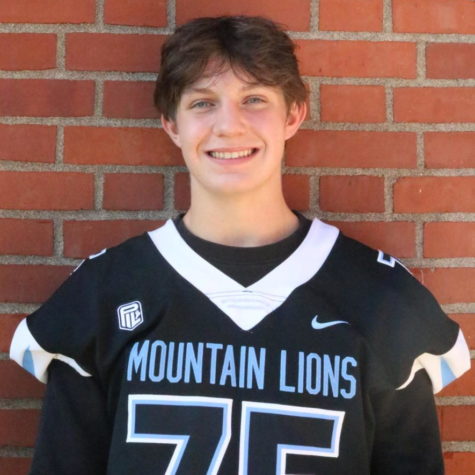 Lane Shaffer, Sports Editor
Lane is a senior, and he is passionate about wrestling, transit access and oxford commas. People describe him as intense, driven and hungry. He likes being a journalist because he can shed light on controversial issues and bring the voices of marginalized communities into the spotlight.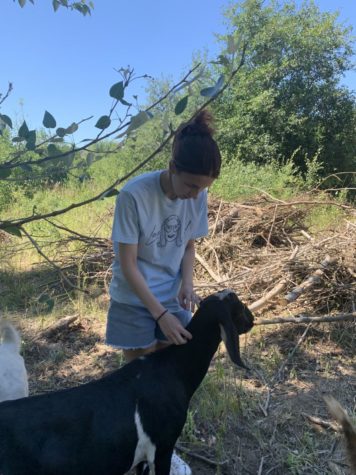 Lilly Santangelo-St. Martin, Social Media Manager
Lilly Santangelo-St. Martin (she/her) is a senior, she is passionate about her job, friends and family. People describe her as witty, smart and compassionate. She loves being a journalist because she likes to report topics in creative ways, not just through writing.