New Taylor Swift album breaks records with diverse songs and complex lyricism
Millions of Swifties across the globe waited with bated breath for the release of Taylor Swift's album Midnights. According to Swift, the album is "a collection of music written in the middle of the night, a journey through terrors and sweet dreams." In a packed 13-track album, Swift reflects on the "sleepless nights" spent over-analyzing herself and the romances that kept her awake.
One of the key components of this album was the anticipation—Swift dropped many easter eggs prior to the release, causing fans to make guesses about the timing and content of the album. With so many people ready to stream, it quickly became a record-breaking album. 
Swift became the most streamed artist on Spotify over a 24-hour period and later held all ten top slots of the Billboard Hot 100 songs, the first time this feat has ever been accomplished. 
To commemorate the drop of this album, I hosted a listening party with a few fellow Swifties so that we could experience the magic of the music together. We discussed the songs and debated which was our favorite throughout the night.
The four of us–Cecilia Mouton, Lilly Santangelo-St. Martin, Zoe Neill, and myself–set up a circle of candles, plants and a "mirror ball" to set the tone for the evening. We prepared by listening to Red (Taylor's Version) and talking about our hopes for the album. When the clock struck 9:00, we quieted our voices as the long-anticipated songs began to play.
Track one, "Lavender Haze," struck us with a symphonic beat reminiscent of the album Lover, with its upbeat pacing and production. A gasp swept the room as the breathy backing vocals combined to make an ethereal sound. This set a more euphoric tone as she described the blanketing calm and happiness of being in love. 
A sharp turn from "Lavender Haze," the second track, "Maroon," gave us a moody and lyric-driven song that would fit right in her earlier album, Red. An instant favorite, "Maroon" seems to be focused on Swift's relationship with Jake Gyllenhaal, which was also explored in tracks such as "All Too Well" in Red. "Maroon" is a great display of Swift's songwriting, with lyrics such as, "Carnations you had thought were roses, that's us."
Continuing this strong start was "Anti-Hero," a song reflecting on Swift's struggles with self-confidence and self-loathing. Mouton said it was her favorite from the album the first time she listened. "Anti-hero" is also currently the most listened-to song on the album.
Upon my first listen, I wasn't so sure. The repetitive lyrics of "It's me/Hi/I'm the problem it's me" felt underdeveloped and awkward to listen to, but as I listened more, it grew on me. 
"Anti-hero" was one of the more controversial songs on the album, in part because of the music video which included a scene where Swift stands on a scale displaying the word "fat." Swift was commenting on her struggles with eating disorders and body dysmorphia referenced in "Anti-Hero," but many people criticized her online for fatphobia. In response, she removed the scene from the video.
There was yet more controversy with track four. Swift's unexpected partnership with artist Lana del Rey, known for her moody lyricism, was somewhat of a letdown for many fans. Santangelo-St. Martin was deeply disappointed by Del Ray's lack of presence in the song. "Snow on the Beach" featured Del Ray vibes, I was hoping for a more prominent feature. 
One of the most distinct songs from this album was "Karma". The first time I heard the lyric "Me and karma vibe like that," I thought it was awful. As I looked around the room, grimaces covered people's faces. Lyrically, it felt very basic and overdone, however, I've grown to appreciate the sass and cheekiness in "Karma". 
I would be remiss without mentioning "Sweet Nothing," my personal favorite from the album. Swift is finally in a healthier long-term relationship with Joe Alwyn, who is also credited for the writing of this song. Songs such as "Lover" and "Lavender Haze" are suspected to allude to their flourishing partnership. In "Sweet Nothing," she delves into the perfect simplicity of their relationship in a bubbly and meandering song that is sure to leave you smiling (or wishing you weren't so alone).
Caroline Mann, a junior who has been listening to Swift since the age of four, thought the album was "basic…all the songs sounded the same and blended together." 
However, as she re-listened, her perception of the album changed. 
"It's just gotten better every time," Mann said. 
This sentiment was echoed by myself and Mouton. This album may not have struck us as show-stopping at first, but it has grown on us since.
The elephant in the room is what many refer to as "the 3 am tracks". Swift told us to expect a "special very chaotic surprise" at 3 am, and that surprise was an additional seven songs in the Midnights (3am Edition). Unfortunately, there was no way everyone would've been able to stay at the party to wait for the release, but we listened apart nonetheless, excitedly texting each other our favorite songs.
While the original 13 songs had mostly Reputation and Lover vibes, the 3 am tracks were evocative of Folklore and Evermore. Songs such as "The Great War," "Bigger than the Whole Sky," and "Would've Could've Should've," are everything I hoped for from this album. Complex commentary on relationships paired with lovely production created an incredible listening experience. 
"Would've Could've Should've" has some of the most painful and gnawing lyrics from Midnights. It reflects on Swift's relationship with John Mayer, who was 32 years old when he dated the then 19-year-old Swift. Lyrics such as "Living for the thrill of hitting you where it hurts / Give me back my girlhood, it was mine first" call back to her emotionally vulnerable song, "Dear John," on Speak Now.
Some of my least favorite songs, "Paris" and "Glitch," were also in the 3 am tracks; there wasn't anything special about them and they didn't differentiate themselves in my opinion. 
This album was, as Mouton put it, "a rollercoaster." Swift's writing has changed significantly throughout her career, so this collection of songs from different points in time had a lot of diversity compared to other albums.
Maurice Cowley, a history teacher and open critic of Swift, said this album was "not so bad." 
Cowley said that Swift's past music was more "poppy" and seemed to "lack depth" (he has not listened to Folklore or Evermore extensively). However, after a friend challenged him to listen to Midnights, he came away with a more positive attitude about her music.
"It actually feels like somebody who's put effort in…she's a good songwriter and her lyrics are pretty meaningful in exploring what her life is about."
The release of Midnights also preceded the announcement of Swift's "Eras" tour, which will include songs from throughout her career. Tickets went on sale Nov. 15, though she won't be coming to Portland on this tour.
Leave a Comment
About the Contributor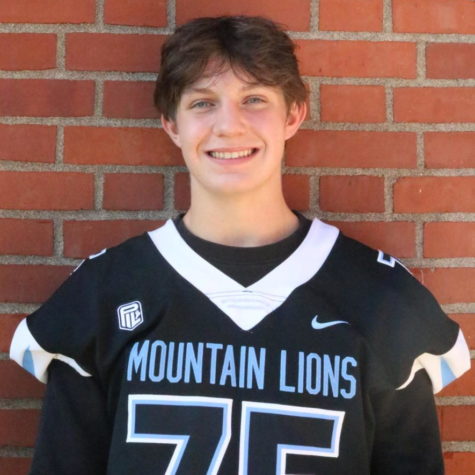 Lane Shaffer, Print Associate Editor
Lane is a senior, and he is passionate about wrestling, transit access and oxford commas. People describe him as intense, driven and hungry. He likes being a journalist because he can shed light on controversial issues and bring the voices of marginalized communities into the spotlight.