Ten things to do in Portland under $10
This holiday season, I've curated a list of ten things under $10 you can do in the Portland area to stay cozy and cheery all through the winter. Grab your cocoa and start planning!
This is one of the area's most iconic destinations for the arts and culture. The Portland Art Museum is free for children 17 and under, meaning you can save that $25 admission for the gift shop. 
Plus, until May 24, 2023, you can check out their newest exhibit "Dakota Modern: The Art of Oscar Howe," which explores the work of one of the most innovative Native American painters of the 20th century.
Rimsky Korsakoffee House
For all the night owls, consider making a stop at the Rimsky Korsakoffee House, a Portland staple for delicious desserts and a whimsical atmosphere. You can split a dessert and coffee for just under $10 and enjoy live music and eclectic decorations. 
Make sure to bring proof of vaccination and an appetite!
Tucked just off of Stark and 82nd is a warm and welcoming gift shop/cafe. You can take your time perusing their diverse selection of stickers, pottery, clothing and food while you wait for a lavender fog or a hot coffee. 
There's no shortage of presents or cheer in this little-known shop. 
For just $6, attend a matinee showing at the Academy Theater and warm your heart and soul with a Christmas classic. They serve your traditional popcorn, pizza and soda, but with a splurge, you can pick up some Momiji sushi to accompany your film. 
Check out Christmas classics like "Elf" and "How the Grinch Stole Christmas" as the holiday season rolls around. 
Hiking
Bundle up in your warmest scarf and head for a morning stroll up Mt. Tabor to see those autumnal trees and get some fresh air. 
On the way down, be sure to stop at Favela Brazilian Cafe, located in the historic Presbyterian Church bell tower. And for $10, grab an order of their fried chicken cones and passion fruit juice.
What is more relaxing than a soak in a warm, saltwater pool in a garden courtyard? For $8, you can decide for yourself. 
Escape the snow, release all that college apps stress with an hour-long soak, and explore the historic McMenamins building afterward.
Engage with your artsy side and try hand-painting a ceramic tile or a cute Christmas ornament at Mimosa Studios for just $7-$10 per piece. 
Don't worry about glazing or firing—you paint, and they do the rest. 
Board games can get expensive, sometimes exceeding $100 for one game. At Puddletown, you can rent a game for three days for $5, giving you the chance to try it out before making a larger investment. 
Get some friends together and pick out a few board games!
Expand your music taste and have a friend pick out a CD or two for you at Music Millenium. Make a cup of tea and listen to an indie band you've never heard or some obscure '90s music. 
The staff is extremely passionate about music and happy to make a few recommendations if you don't know where to start.
There's nothing like walking around in a maze of furniture you can't afford. IKEA is perfect for aspiring interior designers who want a plate of Swedish meatballs for just $4.99 after shopping. Be careful though—it's easy to get lost in all the carbon-copy homes. 
The Oracle
A special addition to the list! Curl up on your sofa and give the new issue of The Oracle a read. There's an array of movie reviews, breaking news, sports stories and more. 
Pick one up in room 115 today!
Leave a Comment
About the Contributor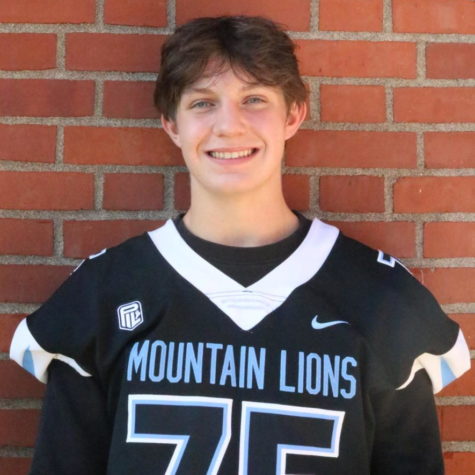 Lane Shaffer, Print Associate Editor
Lane is a senior, and he is passionate about wrestling, transit access and oxford commas. People describe him as intense, driven and hungry. He likes being a journalist because he can shed light on controversial issues and bring the voices of marginalized communities into the spotlight.