Swimming with the current
After last year's high turnout, the boys' and girls' swim teams are looking to capitalize on their prior work to build an even stronger team this year.
"We had a strong freshman turnout last year, so they're all gonna come back and improve from here," head coach Larry Hermida said.
Their rosters combined had 35 members, a number they're hoping to keep the same or increase.
"We did end up losing a lot of seniors, but hopefully this year will be just as good as last year, if not better," senior Alan Hoang noted.
Though Hoang is the fastest swimmer on the team, even he has a hard time stacking up against swimmers from schools like Lincoln or Grant, according to Hermida.
"You have to actually swim at least two hours a day every day to get really good at it," Hermida emphasized. "It's gotta be year-round."
Only one member of the team swims year-round, Isabelle Lu. A sophomore, Lu has a good chance of making it to state in her high school career, according to Hermida.
More important to the team than placement is growth over the course of the year, according to Tyler Brill, a team captain and senior. She is really looking forward to advancing as a team.
"Our swim team is a lot more centered around the students and their own personal growth. We're striving for improvement from the start of the season to the end," Brill said.
However, it takes a lot of dedication to achieve that personal growth.
"We need lots of swim practices," Hoang said. "Swim is so physically demanding, so we need to get everyone in shape."
To help with this, Brill hopes to help beginning swimmers get started and mentor them throughout the year.
"A lot of people have never swam before, so we're gonna be having more of a beginning program this year," Brill explained. "It's going to be up to the more advanced swimmers to really pick them up and let them know that they can do this."
Hermida is looking forward to more than just swim practice this year.
"We will have some fun events this year, we're gonna be going to a waterpark, we're gonna go to a college swim meet so they can see what it looks like at a college level," Hermida said.
Though the full team may not be bound for state this year, they're preparing for the future and building a strong class of younger swimmers to compete with the best of the best—all while having a good time.
Leave a Comment
About the Contributor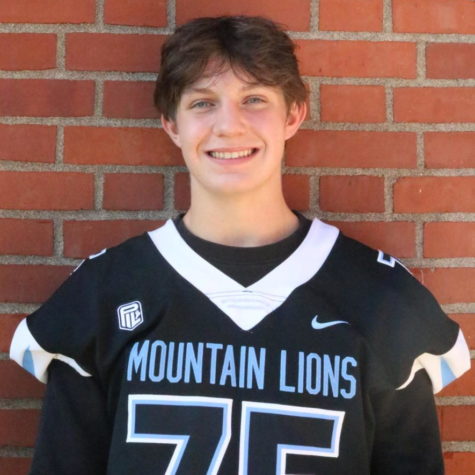 Lane Shaffer, Print Associate Editor
Lane is a senior, and he is passionate about wrestling, transit access and oxford commas. People describe him as intense, driven and hungry. He likes being a journalist because he can shed light on controversial issues and bring the voices of marginalized communities into the spotlight.