Taking down even bigger things this season
The wrestling team is setting high standards for themselves this year. After a very good year last season with a lot of their players going to state, the team is looking to improve even more and have an even better season this winter. 
Last year, the team placed third in districts, and they had a district champion. They also had six district placers that were freshmen. The team is young, and the future is bright, according to captain Lane Shaffer.
"I think our freshmen class grew a lot from where they started at the beginning of the year, and they're developing into a very strong sophomore class that I think could potentially be a podium-winning team," Shaffer said.
Head coach Cale Holt also thinks that they could get some big accomplishments this season. 
"We got third in districts last year, I think we could actually be first in districts this year," Holt described. 
Last season also had many accomplishments like sending their seniors in the team to state along with other grade levels. Another accomplishment from last year was having 11 wrestlers become district placers and even having a PIL wrestler of the year wrestler. 
 Shaffer, a two-time district champion, is going for his third district win as a senior this year. Holt and Shaffer think hard work will get them to their goals.
"We gotta improve on consistency, a lot of people skip practices for various reasons whether it be other commitments or lack of dedication to wrestling and that's harmful for their success," Shaffer explained. 
Holt also thinks that hard work will create success. 
"Consistent practices, consistent practices this year, and everything will be great," Holt added.
Every day, the team looks to grow in numbers and get more people into wrestling.
"We need numbers, we need people to come out and wrestle. We need to get at least like 40 kids on the team," Shaffer proclaimed. 
  Holt would also like to keep his team active and fit during winter and Thanksgiving breaks. 
The main concern for this season is injuries and how to deal with them, but Holt said that they always get past them and adapt to them.
"I've dealt with a lot of different injuries that have impacted my ability to wrestle," Shaffer explained.
While athletes inevitably have to battle bumps, bruises or sprains during the season, Holt's goals are very clear for his team.
"District champions, maybe a perfect dual record too," Holt described.
Some of the best wrestlers to look out for on the team are senior Lane Shaffer, who is looking for his third champion in district award, and sophomore Dezire Solis, who was an all-district wrestler as a freshman and is looking for more in his sophomore year.
This team is ready for the challenges ahead, whether it be injuries or numbers. They are also excited for the upcoming season and ready to go.
"Our strongest aspect is our conditioning, we're really well conditioned. We got some strong leadership skills too. We're young, and we're hungry," Holt finished.
Leave a Comment
About the Contributors
Jackson Mailey, Sports Editor
Jackson Mailey (he/him) is a sophomore and his interests are sports, movies and sports cards. People describe him as funny, smart, and caring. He loves being a journalist because it can help him into the future and what he wants to do in the future.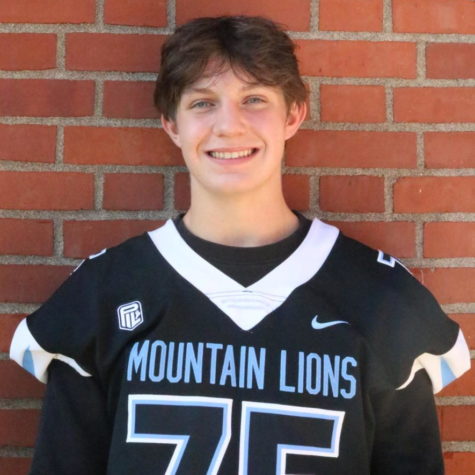 Lane Shaffer, Print Associate Editor
Lane is a senior, and he is passionate about wrestling, transit access and oxford commas. People describe him as intense, driven and hungry. He likes being a journalist because he can shed light on controversial issues and bring the voices of marginalized communities into the spotlight.