Cross country gets results at districts, hungry for more
Twenty-four personal records (PRs) were set by the 30 male and female entries to the Portland Interscholastic League's (PIL) district cross-country meet.
Despite taking last in both the men's and women's varsity races as a team, there was a lot of individual improvement and success. Josh Hepner, a sophomore and a team captain of boys' varsity cross country, had his best race yet this year, achieving a time 17.5 seconds faster than his previous.
"I feel really happy," Hepner said. "I PRed, and I did something different today."
Instead of going out with the top group, Hepner stuck back and worked his way up to a promising 24th place. Hepner was one of only two sophomores to be in the top 25 at districts.
The girls' varsity team had significant improvement at districts, with five of the six team members improving their previous best times. 
Team captains Raphael Blandini and Quentin Stellpflug also had great races, each achieving PRs.
"This was my only good race [this season], so I'm happy with it," Stellpflug said. "Districts is a good time to have a good race."
Stellpflug improved his season best by 29 seconds in this race, a big jump for someone who had a COVID-19 diagnosis earlier in the season that hampered his progress before districts.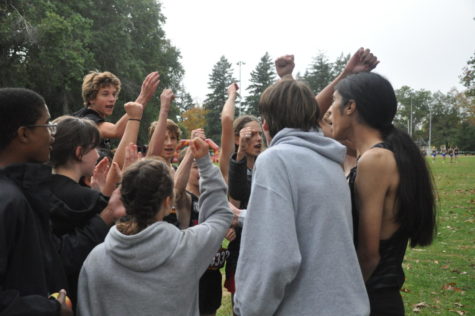 Looking back on the season, there was definitely some room for improvement. Hepner, despite being the fastest on the team, felt he could have gotten further.
"As a whole, I feel like I could've done a little bit better, but today was really different and I'm happy with today," reflected Hepner.
There were a lot of rocky patches this season: from air conditions too dangerous for running, to illness and injury. They persevered, running through the halls of the school when the air was bad, recovering from illness with gradual returns, and carefully allowing shin splints to heal.
"The season was pretty rough, but the end of it was nice," Blandini agreed.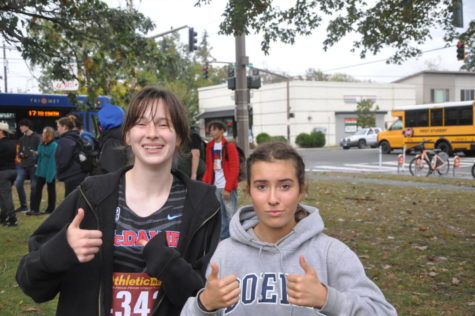 For next season, he hopes to see more cooperation and support from the team. 
"Working together more, running together more, pushing each other a lot more," Blandini explained.
Stellpflug echoed his sentiments very simply: "More effort."
Leave a Comment
About the Contributor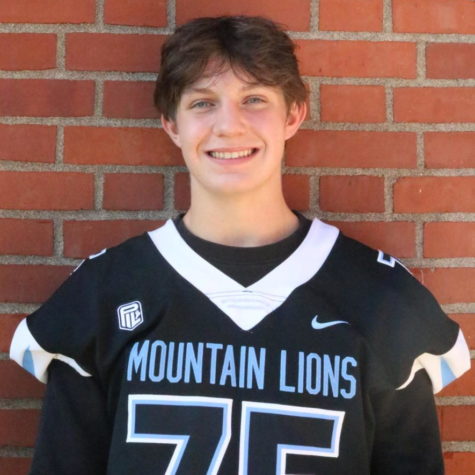 Lane Shaffer, Print Associate Editor
Lane is a senior, and he is passionate about wrestling, transit access and oxford commas. People describe him as intense, driven and hungry. He likes being a journalist because he can shed light on controversial issues and bring the voices of marginalized communities into the spotlight.