Football team determined to persevere, prove itself
The football program, despite struggles with an inexperienced team, is working hard to win a game and prove itself.
Head coach Joe Salvador said, "I'm excited for the team, cause we're young, we're hungry, we're ready to learn, but we just lack experience. We're probably one of the younger teams in our conference, just age-wise."
Though they currently have a record of 0-4, Salvador notes that they lost a lot of seniors last year and are working with a lot of younger talent that doesn't have enough experience with football.
The other challenge has been with the team's mindset. Even with the athletic ability to attain victory, football has a crucial mental component. 
Salvador believes that in order to win a game this year that the mindset needs to be better.
"The mindset of going and competing from the beginning," Salvador added. "We have the athletes to do it, but for us to take the next step as a program we have to learn how to compete for the whole game."
Quarterback Jake Brewer has a lot of hopes, some of which are more abstract than just winning a game or getting to the playoffs.
"I just wanna give everyone a chance to show what they can do," said Brewer. "It's off to a rough start so far, but I still have hopes and ideas and dreams for my team and I just love all of my other players."
A common theme among players was feeling like they were underperforming in games.
Jeremiah Lanier, a sophomore who plays both JV and Varsity, thought there was room for improvement in their team chemistry. 
"We need to be better at working together as a team and supporting each other throughout the games," Lanier said. 
The program has made an effort to create a supportive and well-connected team through various team bonding activities and events, including a three-day beach retreat in July.
Brewer said the retreat was "really, really great…it was a good bonding experience."
Coach Salvador had a few players he was especially excited about this year, including Brandon Kyle (11), Erik Hoover (11), Jake Brewer (11), and Tre'Marion Crawford (9).
Looking to the future, Lanier said he wants to change the way the school's football team is represented.
"I think other people look at it like we're not good enough, and I want to be able to prove them wrong," Lanier stated.
Leave a Comment
About the Contributor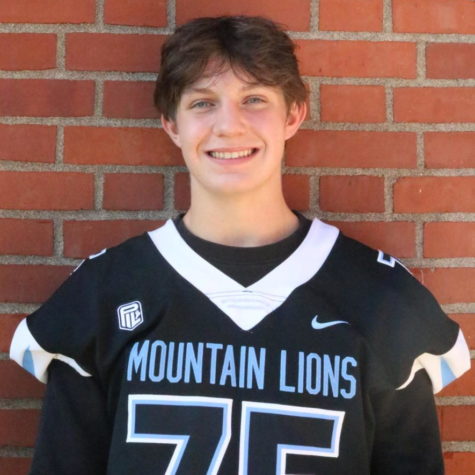 Lane Shaffer, Print Associate Editor
Lane is a senior, and he is passionate about wrestling, transit access and oxford commas. People describe him as intense, driven and hungry. He likes being a journalist because he can shed light on controversial issues and bring the voices of marginalized communities into the spotlight.