Volleyball making history: high rankings, big wins
After a 3-0 win against Benson last Thursday, the women's volleyball team is dominating the court. Now ranked third in the Portland Interscholastic League with a record of 8-2, the team has high hopes for the season.
Head coach Kyla Henry is especially optimistic. "I 100 percent think we're gonna go to state," she exclaimed. "I have no doubt in my mind."
This is a monumental difference from the team that ended last year with a league record of 7-8. Their new success didn't come from dumb luck though; their mentality has changed.
"Everyone has a fight in them this year," Henry said. 
In the past, Henry said the team was just too nice. 
"If we were beating teams, they would just give the points right back, instead of winning," Henry said. "That is definitely the big difference between this team compared to the teams before."
This change in mindset has definitely paid off.
Senior Nyah Johnson, who plays right side, has been on varsity since freshman year and explains that, "compared to four years ago, we're doing amazing. So so good."
Defensive specialist Mimi Nguyen, also a senior, agreed with Johnson.
  "It's definitely shocking to see how high [in the rankings] we are now. We've made a lot of history in the first three or four weeks of the season."
According to Johnson and Nguyen, one of the biggest moments for the team this year was beating Lincoln. In a hard-fought 3-2 win, they beat the Cardinals and propelled themselves to their current ranking.
Johnson and Nguyen said their goal was to make it to the playoffs this year.
"It would be, just, huge. For the school and the team," Nguyen said.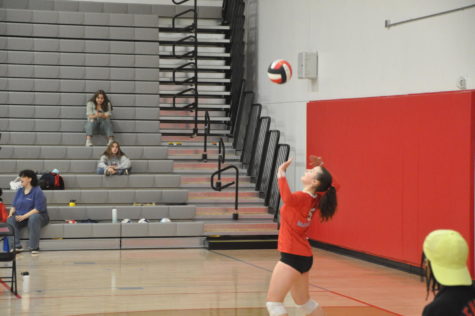 The team is working hard both on and off the court, with after-practice film sessions. According to Henry, they are an important component of their success–with many players taking notes and strategizing about how they can improve in their next game.
According to Henry, the top players to watch this year are Nyah Johnson (12), Macey Pine (12) and Lily Mae Buerkle (9).
Leave a Comment
About the Contributor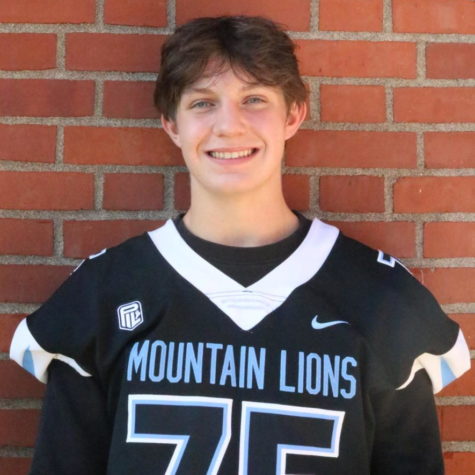 Lane Shaffer, Print Associate Editor
Lane is a senior, and he is passionate about wrestling, transit access and oxford commas. People describe him as intense, driven and hungry. He likes being a journalist because he can shed light on controversial issues and bring the voices of marginalized communities into the spotlight.