Teen concern on concerts during pandemic
Throughout the Covid-19 pandemic, many concerts were canceled due to increased health risk and state safety precautions. With the mask mandate being lifted in Oregon, several concerts have taken place across the city with excited fans getting to see their favorite artist perform live.
While more concerts have taken place in the past couple months, some took place over the harsher parts of COVID as well. Students at McDaniel got to experience both situations and shared their experiences. 
Sophomore Olivia Oliver attended a Louis Tomlinson concert in March while the mask mandate was still in place.
"Everyone was jumping around and singing the songs that he [Louis Tomlinson] sang," Oliver said "I would honestly say both of the concerts [pre and during COVID] were pretty similar." 
Venues laid out specific policies including having your ID, wearing a mask during the concert, and showing proof of vaccination or a recent negative Covid test. Although those were required for entry, it was not uncommon for people to feel uncomfortable while concerts took place. 
Senior Yomi Moracen, who attended a Conan Gray concert after the mask mandate was lifted, expressed that they could feel tension in the space. 
"I felt a lot of people's anxieties," Moracen said. 
Oliver explained that they had their own stressors while there, but that they weren't overwhelmed by it.
"I did feel safe,"Oliver said, "but there was definitely a lingering concern in the back of my head about Covid-19." 
While both of the concerts took place only about one month apart, there was one big difference between the two students' experiences. 
For Moracen, she saw people more relaxed with their mask wearing.
"A lot of people took off their masks the second they were let into the building," Moracen responded.
However, Oliver did not experience this.
"Mostly everyone else in the crowd was wearing a mask," she said. 
Leave a Comment
About the Writer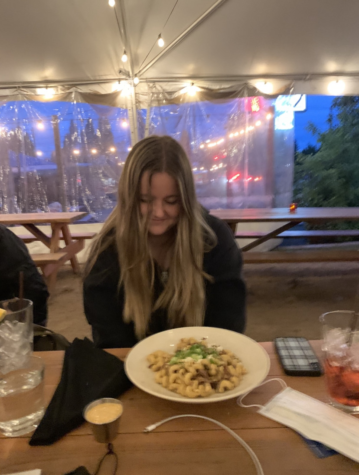 Cat McCandless, Social Media Manager
Cat is a sophomore, and she is passionate about singing, painting, and writing. People describe her as nice, creative and funny. She loves being a journalist because she think it is important and an honor to help form communities based on similarities you may not have known someone else had.