Players hopeful after pandemic uncertainty: Ultimate frisbee team sees new season, expansion
As the teams drift across the field with hands reaching,  grasping, catching and throwing, emotions can run high since the competition itself demands pure focus. Ultimate, commonly known as ultimate frisbee, is a unique sport, is a relatively new sport here, yet a growing one.
This sport has increased in popularity at McDaniel since a group of students from Vernon School formed the current club team in 2019.
With a fresh season ahead of the ultimate team, senior Pearl Fetters, who plays on the team, reflected on how much the team has grown since its conception.
"At the beginning, we didn't have really anything, and we had to kind of build it from scratch," Fetters said, "and now we have a pretty good team."
She mentioned that, without enough players, the team has had to recruit more from other nearby schools.
"We do pretty well, and we have a lot of fun," Fetters added.
In 2020, however, the team's season was halted due to the Covid-19 pandemic. In spite of this challenging time, when the future seemed bleak and cold to many, junior Marley Sussman, a handler, felt the team performed well as they continued to practice.
"Actually, we were really strong during the pandemic," Sussman said. "I think that, for me at least, I saw the pandemic, especially with online school, [as] an opportunity to just play ultimate more."
During the pandemic, the team also got a new coach. In a chance event, Derek Bondurant found himself in an ultimate coaches meeting that ended in him leading the team here. It was spring of 2021, and Bondurant happened to catch onto a conversation between the commissioner and another attendee about the McDaniel ultimate team's need for a coach. It was then that he volunteered to take that role and began coaching that season.
A year later, days before the 2022 season, Bondurant spoke about his feelings surrounding the new season.
"We've had a lot of practices, [and] we've gotten ourselves a little bit more organized than I think that some of the other teams have," Bondurant said. "Westside's going to be awfully good. They have some really elite players, but I think we have a lot of strong athletes, and I think we're maybe going to be a little better than some of the kids were expecting."
Bondurant's aspirations for the team currently lie at the program level. Since Bondurant's first season, the ultimate program has increased by nine players, but growth still remains a focus for him.
"I really want to see us be able to field a full varsity, a full JV and a full girl's team," Bondurant said. "That would be awesome to have those kinds of numbers and, you know, to be able to get into something like 30, 40 kids in the program…I think that that's probably the most important goal."
As far as the current season goes, Sussman is hopeful. He said that even though the team lost a couple key seniors after the last season, there is still exciting potential in players debuting this season.
"I think some other teams are on the down, and I think we're on the up," Sussman said. "Our team is older and more experienced now, and we've got a lot of players, and we've got a lot of people that are excited to play…I don't think they're ready for us."
On April 15, as the city finished its yearly bloom, the ultimate team played their first two games of the season at Buckman Field. They ended the double-header with a win against Grant 6-4, and a loss against Franklin 3-6.
Leave a Comment
About the Contributor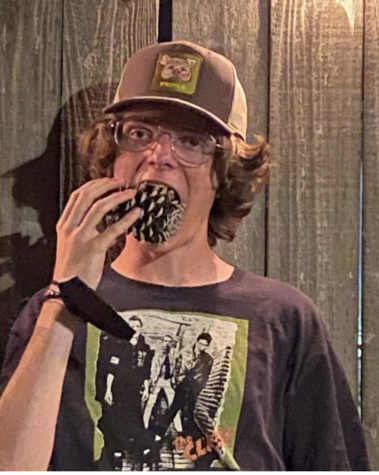 Lincoln Wheeler, Online Editor-In-Chief
Lincoln Wheeler (he/him) is a junior and his favorite things are guitars, online newspapers and the beach. People describe him as friendly and cheeky. Lincoln loves being a journalist because he likes bringing new ideas and perspectives to people.