Youth in Oregon lobby for climate justice
"Everyone is affected by our climate and our environment. Climate change is an existential threat to every single person and as young people. We bear that brunt more than other generations." 
-Rae Blackbird, a senior and is a determined activist for climate justice
Background on an activist
In the summer of 2019, senior Rae Blackbird started working with Renew Oregon, a clean energy coalition focusing on our state. At the beginning of her activism, Blackbird contributed to the fight for climate justice by attending rallies and holding up signs on the street. She has also worked with the Sunrise Movement, a youth-based national coalition fighting for education and jobs surrounding climate justice and advocating for the New Green Deal. 
Currently, she is working with the Our Climate chapter in Oregon. According to the organization's website, "Our Climate's Oregon team is proud to fight for and build the relationships that will win science-based, equitable policy in our home state." 
In the past year Our Climate has been able to implement several state climate policies including Oregon Governor Kate Brown's Executive Order to reduce carbon emission from industrial, transposition and natural gas sectors in Oregon.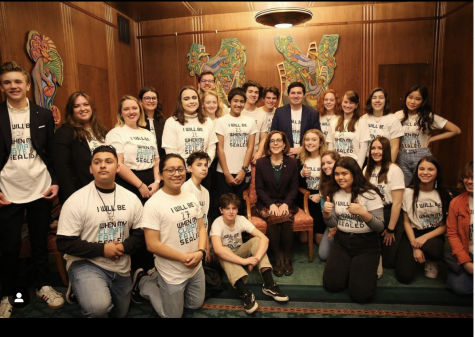 Recently Blackbird helped Our Climate Oregon organize a lobbying session for local high school students to be able to speak to their senators and representatives. The sessions took place over the course of three days. Usually, lobbying would be done in Washington D.C so lobbyists can meet face to face with their lawmakers, but because of COVID19, the sessions were held over Zoom. 
What is lobbying? 
By now you might be wondering what exactly lobbying is. 
Blackbird explains, "Lobbying is when people…or constituents, which is what people in a district are called…come to talk to their lawmakers about issues that are important to them and try to get bills passed or issues pressed into legislation and things prioritized into law." 
It's essentially a way to get your voice heard and to try and convince lawmakers to help out your cause through legal action.
Laura Krouse, the Oregon Field Organizer with Our Climate, talks about why lobbying is important. 
"One of the ways lobbying is helpful, especially with youth, is that lawmakers don't really engage with youth across the state. You guys aren't able to vote if you're not 18, so there's not really a real reason to engage with you, unfortunately. So lawmakers don't know key issues that impact youth across the state," Krouse said. "So when we get to facilitate things like your led lobby days we are bringing a voice that's not really heard in the capital directly to a lawmaker."
Blackbird worked with Our Climate Oregon to organize students from across the state to lobby as a group. The two bills they were lobbying for in this session were Senate Bill 289 (SB 289) and House Bill 2190 (HB2190). SB 289 aims to establish committee work on making access to the outdoors equitable and safe for everyone, regardless of gender or race. HB 2190 aims to form a workgroup to develop renewable energy programs in the community.
Over the course of three days the lobbyists met with several local representatives and senators, including: Senator Michael Dembrow and Senator Lew Frederick, who are both Portland Senators;and Representative Tawna Sanchez, who represents North and Northeast Portland and is only the second Oregon representative of indigenous descent. There were also many lawmakers from other parts of Oregon, both rural and urban.
The Lobbying Session
The meeting usually starts with introductions. It's not uncommon for the Senator or Representative to send legal aides in their place to meet with lobbyists, most often because they are too busy. 
After introductions are made the actual lobbying begins. The petitioners share testimony on why they believe a bill should be made into law. They can give personal anecdotes about how the bill would affect them, or they can argue for it using reasoning. Most of the meetings were quite short between ten and fifteen minutes, though they may be longer in person.
If the lawmaker is persuaded by the lobbyist they may give some sort of assurance that they will vote positively on the bill. If a lawmaker is against the bill they can be polite about it, but it depends on the person. 
Overall the meetings went well, according to Blackbird.
"The ones where I was present for things kinda moved along for sure and no one had outwardly clashing opinions and no one was like 'We will not help this bill at all, we hate the climate'," Blackbird said.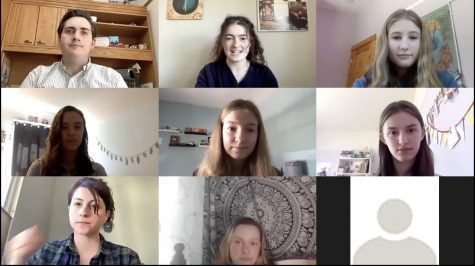 Final Words & What You Can Do
In the lobbying meeting, Senator Lew Frederick advised on people getting their voice heard: "What you're doing is creating a redundancy factor, you're creating a situation where you have the elected officials talking with one another saying, 'You know I heard about that too, there must be something going on there.' That's the way you have to deal with some of these issues. By getting your voice heard to multiple lawmakers and organizations you can get more people to recognize issues you find important." 
His words reached nine youth from Oregon, hoping to inspire their actions.
Blackbird also wants to inspire others to participating. She says to check out the Oregon State Legislature to stay up to date with local lawmaking. Other organizations you can check out to be involved with Climate Justice are OJTA (
Oregon Just Transition Alliance), 350 PDX (A youth-led organization), PCUN (Pineros y Campesinos Unidos del Noroeste or Northwest Tree Planters and Farmworkers United), and APANO (Asian Pacific American Network of Oregon). You can follow Our Climate Oregon on Instagram at @ourclimateor.
Leave a Comment
About the Contributor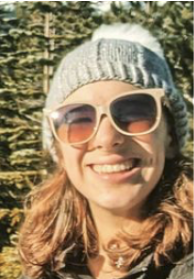 Kayla Griffin, News Section Editor
Kayla Griffin is a junior, and she is enthusiastic about art, nature, and fantasy. People describe her as creative, kind and passionate. She loves being a journalist because she wants people to know what is happening to the world. She believes knowledge is power and we should make sure that everyone has access to it.